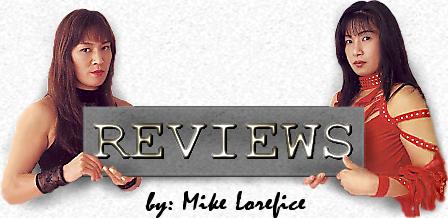 K-1 World MAX 2013 World Championship Tournament Final 16
9/14/13 Mallorca, SP Palma Arena
Final 16: Maximo Suarez vs. Miodrag Olar 3R. An intense, hard hitting, all out toe-to-toe battle. Olar kept steping forward to close the distance, and Suarez's "defense" was landing a combo to keep him off him. Olar had his moments, but as Suarez was the one who got off first, and consistently delt with Olar's pressure by attacking, Olar was kind of forcing his own punishment. Olar has heavy hands though, and worked the body well when he got the chance. It's just that Suarez's hands were so fast and he did a great job of not only using the front kick to keep Olar out of range, but also mixing middle kicks or knees in as Olar stepped toward him. Round 1 was damn good, but Olar really kicked it up a notch in the 2nd, and they were bombing each other with impressive shots and combos. The defense was virtually non-existant (just blocking), which combined with the power these guys packed, made the workrate of these two that much more impressive. Suarez's conditioning was fantastic, and he hurt Olar early in round 3, and began to be the one coming forward, throwing even more combos as well as spectacular shots such as the spinning high kick. Olar was knocked back, staggered, you name it, but he through all the pain and exhaustion he still found a way to get back to walking Suarez down late in the round. This was about as exciting a match as you can have without any knockdowns and with one guy arguably winning every round. Great match.
Final 16: Buakaw Banchamek (Buakaw Por Pramuk) vs. David Calvo R1 2:20. Buakaw just walked through Calvo blasting away with kicks then knocked Calvo twice in a row with vicious liver punches for the KO.
Final 16: Lee Sung-Hyun vs. Charles Francois 3R. Lee's boxing was dominant in the first round including a left hook knockdown. Francois switched to southpaw in the 2nd, which not only threw Lee's timing off, but allowed Charles to get his left middle kick going. Lee lost the 2nd, and the early portion of the 3rd engaging in a kicking batter with Francois, but got back to coming forward and punching. Lee knocked Francois mouthpiece out of the ring with a left hand en route to taking the 3rd round to secure the bizarre split decision (how can one score it for Francois when Lee gets a 10-8 R1?). Above average match.
Final 16: Shane Campbell vs. Wallace Lopes R1 1:56. Lopes decided he was going to knock Campbell down in R1 to make up for being docked a point for missing weight, but he was never really in it, as Campbell's first good shot - a liver kick - put him down for the count.
Final 16: Enriko Kehl vs. Henri van Opstal 3R. Kehl's kicks vs. van Opstal's punches. Each round was pretty close, but Kehl was the one who was coming forward, pressing the action. Kehl won a unanimous decision. Average match.
Final 16: Zhou Zhi Peng vs. Joey Pagluiso 3R. Neither landed many decisive shots, but Zhou had more crisper and cleaner technique, and thus a lot more impact on his shots. Pagluiso was very unorthodox even for a karate stylist, running and jumping at his opponent with shots, but never really engaging his core in any of them so they were more pawing and pushing type shots. Pagluiso expended a lot of energy charging at Zhou in the 1st 2 rounds, but was gassed in the 3rd and wound up being yellow carded for clinching. Pagluiso didn't put much effort into getting out of the corner, and Zhou had a big flurry of punches to wobble him. Rounds 1 & 2 were close, but 3 was very decisive for Zhou, earning him the unanimous decision. Below average match.
Final 16: Elam Ngor vs. Ismat Aghazade R3 1:19. 21-year-old Aghazade was a late replacement for the legendary Mike Zambidis. He was very aggressive, but didn't have much punching power and struggled to make anything happen. Ngor had more power and technique, and Aghazade would wind up clinching him to prevent him for countering or working on the inside, leading to a yellow card and a couple big shots late costing him the 2nd round. Ngor did his share of clinching as well, but he landed some solid shots in between, finally finishing Aghazade with a left hook, left live punch and mostly incidental low kick. The fight had good intensity, but it had too much clinching and just wasn't pretty. Average match.
Final 16: Andy Souwer vs. Yasuhiro Kido 3R. Kido gave Souwer a tough fight here. Souwer applied his massive pressure, but didn't throw near the volume he did in his heyday, partially because rangy Kido knew better than to exchange with him in the pocket or at short range. Kido instead made it a battle of single shots, using his length. Kido's kicks were generally the hardest blows landed by either, but Souwer, predictably, walked right through them as though they were nothing. I thought Kido could have won the first because he landed the cleaner shots, but Souwer's relentless stalking opened more and more openings for him in the 2nd, as the knees Kido hoped for kept being avoided. Kido began to pressure in the 3rd because he was down on the cards, but Souwer also moved beautifully in defense, just eating Kido's legs up with low kicks. Kido benefitted from the doctor checking the cut over Souwer's eye from a clash of heads, putting a few big flurries on Souwer against the ropes, but Souwer was not only unphased, he'd answer with a big high kick. Souwer won the unanimous decision, but Kido certainly earned respect in proving why he dominates the Asian kickboxing circuit. Good match.
K-1 World Grand Prix Qualifier: Frank Munoz vs. Damien Garcia 3R. An ugly fight with brawler Garcia constantly trying to jab his way in and land the overhand right, but mostly all that happened is he missed then they wound up hugging. Munoz used his reach when Garcia gave him the chance, and landed some good single shots, but Garcia never allowed him to get on a roll. Garcia tired in the 3rd, allowing Munoz to pick him apart from the outside, backing him into the ropes and working him over. This round wasn't competitive, but at least the spacing finally allowed for more than sporadic shots to land. Munoz won the unanimous decision. Below average match.
BACK TO QUEBRADA REVIEWS


* Kickboxing Review Copyright 2014 Quebrada *