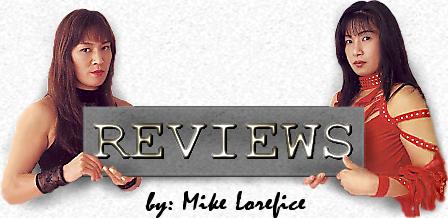 K-1 WORLD MAX 2008 World Championship Tournament -FINAL 16-
4/9/08 Hiroshima Kenritsu Sogo Taiikukan
WORLD MAX 2008 World Championship Tournament FINAL 16:
Andy Souwer vs. Mike Zambidis R4 4:05. Very close fight with Zambidis, who many expected to be a walk over, really stepping it up to not only give Souwer a tougher fight than he's had of late, but put his quest to defend as MAX champion in serious jeopardy. I though Zambidis won the 1st using his quick hands for punch combos. As always, after feeling his opponent out, Souwer came out stronger and more aggressive in the second. He worked the low kick to open up the upper body, but Zambidis didn't back down, coming on at the end of the round with a right left hook jumping knee combo. Souwer didn't seem to be able to figure Zambidis out the way he normally does, allowing Zambidis to be the overall more aggressive fighter without taking any major blows. Souwer is always a very accurate striker, but while he landed leg kicks at will, Zambidis largely defending the punch portion of Souwer's combos. Zambidis was quicker to the punch and pounded away with hooks. In the extra round, just as it appeared he had the upset in his grasp, Souwer dropped him with a left high kick for the win. Good match
Buakaw Por. Pramuk vs. Albert Kraus 4R. Something of a defensive battle, as Pramuk threw powerful kicks and knees, forcing Kraus to keep blocking. Pramuk wasn't getting a high percentage through, but as Frank Shamrock might now admit, blocking one roundhouse kick after another isn't exactly pleasant. Boxer Kraus landed a solid punch here and there, but was rather predictable as he didn't use his legs and was rarely on the offensive for more than two consecutive blows. Though Pramuk's kick and knee game wasn't really successful, he dictated regulation. Kraus came on in the extra round, getting more aggressive and landing low kicks rather than going for more damaging but less accurate punches. As Kraus stepped it up a few notches in the extra session to dictate the round, the only way to explain the unanimous decision win for Pramuk is to say they gave him the bout based on having the slight but not decisive edge in the three regulation rounds. Average match.
Warren Stevelmans vs. Saro Presti R2 1:06. The tentative first 2:45 wasn't too exciting, but Stevelmans showed some thrilling and technique once he got going to make the match. Presti used his reach advantage, pumping straight punches and putting the front kick out to keep Stevelmans away. Stevelmans wasn't having any luck getting inside, and thus wasn't landing. The first round turned in the final seconds when Stevelmans ate a low kick, firing back with a picture perfect left hook for the knockdown. Stevelmans came out in R2 full of confidence, bringing a spectacular flying double knee where he more or less failed on the right but followed with the left to the chin before landing. Presti ducked Stevelmans head punches, so Warren went low, delivering a wind stealing left body uppercut for the KO. Pretty good match.
Drago vs. Gori R3 2:56. Drago gave Gori a good old fashioned whipping, dominating the contest to the point Gori never had a chance to mount and offensive and probably didn't land one good blow the entire night. Drago pumped left jabs and hooks early, which Gori was doing little to avoid much less counter, wobbling Gori badly with a left hook at the end of round 1 with what was at least teetering on a knockdown. Drago did a good job of mixing his front, low, and spinning hook kicks with slick 3 step level changing combinations in round 2 and 3. He dropped Gori with a right body hook/left hook/right high kick combo, but Gori got up quickly enough the ref ruled no down. Gori showed guts in hanging around, and to his credit he never gave up, but nothing was leading even his most ardent supporters to believe he had a special bomb in him. Drago inched increasingly closer with his head kicks, but couldn't catch Gori square. Finally, he dropped Gori midway through round 3 with the liver kick. Gori almost turned away from a front kick, but I guess it caught a rib as Gori did a delayed fall for the second down. With time all but expired, Gori made his last stand charging in with a left hook only to get floored with a left hook for the three knockdown rule. Drago was fun to watch, but Gori was too far out of his depth to make the bout all that interesting. Average match.
Yasuhiro Kido vs. Chi Bin Lim R1 0:40. Kido is a very lanky fighter who is so flexible he can use his knees as close range power kicks. He quickly scored one of the most impressive KO's I've seen in K-1 with a crushing knee to the chin from out of nowhere. It was the kind of thing you might see from Remy Bonjasky, except he was right next to his opponent and didn't leave his feet.
Yoshihiro Sato vs. Murat Direkci 3R. Sato has almost no punching skills, but is very limber with a great deal of dexterity in his feet. He's listed at 6'1" to Direkci's 5'9", but Sato appears to be a whole head taller. Given his kicking ability, the first round was quite puzzling as Sato wasn't throwing low or front kicks to capitalize on his reach advantage. In fact, he wasn't getting off at all. Direkci pretty well dominated him, landing almost every time he made a move in. He backed Sato up with a left/right straight combo, and was very accurate with his hooks as well. Sato ate too many punches early in R2 as well, but came on in a big way when he began to fight in the manner he should have been from the start, taking Direkci's legs with the low kicks. Though Sato attempted few punches, he managed to cut Direkci as he has no trouble getting the front kick up to the opponent's forehead. Almost to the second, Direkci won the first half of the contest with Sato taking the second. Considering they are scoring rounds style, it was at least a bit surprising Sato captured the unanimous decision rather than sending them to the extra round. Certainly, this was a closer fight than Pramuk vs. Kraus where Kraus may not have got hurt but he spent the majority of the fight blocking, with Direkci's opener being the most decisive round of the fight. Good match.
K-1 WORLD YOUTH Special Rule: HIROYA vs. Tsukasa Fuji 3R. Though debuting Fuji is just 15-years-old, he was in no way intimidated. He put HIROYA on the defensive early, but for the most part the match was a wash with neither getting much by. HIROYA had more power, but Fuji kept him at bay with front kicks. HIROYA's nose was bloodied, but he came on in the third, repeatedly catching Fuji with left body hooks, usually following a right hook. HIROYA won a unanimous decision. Below average match.
Masato vs. Virgil Kalakoda. Kalakoda is a boxer, but couldn't match Masato's hand speed. Masato came out fast with low kicks and head punches. He never really got his uppercut going, but was having a lot of success finishing his combos with left body hooks. Kalakoda a period of success landing left hooks when Masato became too eager to stand in front of him, but in the long run Masato was too active and would beat him to the punch. Masato KO'd Kalakoda early in round 3 with a right hook. Average match.
Artur Kyshenko vs. Jordan Tai 0:43 of 4R. The highlights featured Kyshenko since he won, showing him landing a floating knee, rocking Thai with a right straight, and connecting with a high kick. However, after Kyshenko landed a left knee, Tai put him down with a right hook. Kyshenko still captured the unamimous decision.