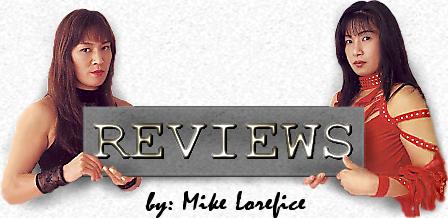 K-1 ASIA MAX 2008 IN SEOUL -Asia Tournament-
2/24/08 Seoul, Korea Jangchung Gymnasium
K-1 WORLD YOUTH Special Match: Tae Hwan Kim vs. Min Seok Kwan 3R. Kwan had a considerable reach advantage and moved forward the entire fight, dominating position as much as humanly possibly by keeping Kim pinned against the ropes. Forcing Kim to try to block everything as he lacked the real estate for much else, Kwan opened up the body as the fight progressed, landing under Kim's defenses. Kwan caught Kim with a right high kick when he was trapped in the corner for an early knockdown and had his best series in the final minute of round 3, battering Kim in the corner. Kwan breezed to a unanimous decision. Average match.
ASIA Tournament 1st Round:
Su Hwan Lee vs. Sirimongkol Singwangcha 4R. Singwangcha stalked his prey and was more active in the first two rounds, landing several low and body kicks Lee had no answer for. Lee was a good counter puncher, but seemed to only counter when Singwangcha went high with punches. Mongkol was a taunting fool, acting like an animal to prove none of Lee's shots hurt. Singwangcha faked a head punch and lunged for a body blow only to take a nasty kick in the jimmy, which he at least admitted hurt. Lee came out aggressively in R3 as he definitely needed this round, but walked into a few solid hooks. Lee landed his most blows in R3, but was also on the receiving end of several hard punches as pressing left him prone to the counter. Each round was close, but as much as I found Singwangcha to be a jerk, I can't say Lee won any. Nonetheless, they went the extra round, which was quite similar to the third with Lee being active but eating counter punches. The key call of the fight was when Lee missed a lunging left hook and tried to follow up with a left low kick only to be leveled by an overhand right. Granted he was off balance, but given the force of the blow I can't agree with the ref's decision to rule it a slip even though Lee returned to his feet quickly enough. This clearly cost the Thailand native the fight, as with a knockdown in the extra round there would be no way the judges could have given it to hometown hero Lee via split decision. Pretty good match.
K.Max vs. HAKUTO R1 1:20. Max came out with several blistering low kicks, knocking HAKUTO off his feet twice. This opened up Max's punches, resulting in a quick knockdown. Max continued to wobble HAKUTO before he finally succumbed to a right hook and right straight.
Chi Bin Lim vs. Satoru Suzuki R3 0:38. Started slow with a nondescript first round, but got better with each round, even if more one-sided. Suzuki is a rangy fighter who utilizes a side stance, but had a hard time connecting with his punches as Lim did an excellent job of bobbing and ducking. Lim came on with punches in round 2, and had a fast start to round 3, backing Suzuki up with low and middle kicks then knocking him down with a right cross. Lim smelled blood, landing a few knees before taking Suzuki out with a low kick. Above average match that would have been good had Suzuki been able to mount any type of offensive.

Doo Suk Oh vs. Dong Jiang Tao 3R. Good fast-paced fight. They never rested or clinched, but the defense was good, so there weren't a ton of big shots despite their constantly mixing it up. Oh controlled the early portion, scoring a flash knockdown with a fast right hook Tao never even saw. Early on Tao was consistently on the defensive, but he gained confidence after knocking Oh's mouthpiece out with a left hook counter near the end of round 1. Tao came out aggressively in round 2, landing some punch combos which resulted in Oh once again losing his mouthpiece. Oh regain control later in the round, but his left eye was marked up and nose was badly bloodied, possibly broken, from one of a handful of shots that caught him square. Tao clearly won the third round, but it was too little too late as he couldn't overcome the early knockdown. Oh won a unanimous decision. Good match.
Reserve Fight: Kyeong Jun Lee vs. Taivan 3R. Lee tried knee after knee, but Taivan liked the inside as well, doing a good job of punching from close range. Taivan was wild when he had distance, missing several flashy spinning strikes. When he wasn't trying something out of pro wrestling he would drop his head and charge in, practically as if he were in an MMA match instead and was looking for the takedown. Lee capitalized a few times connecting with kicks and knees. Taivan was worn down, but kept coming just as aggressively. Lee missed many of his knees, but combined with his low and middle kicks landed enough to win a close fight. Pretty good match.
Super Fight: Se Ki Kim vs. Virgil Kalakoda 4R. Very competitive fight that was about as close as they come. Kim pursues his opponent relentlessly, throwing more punches, but Kalakoda snaps his opponent's head back with most of what lands. Early Kim was landing left jabs, while Kalakoda was welting his leg with low kicks and landing his punches with far more force. Kim began following the jab with hard right hands. He blitzed Kalakoda at the start of round 2 with a jumping knee and series of punches, but soon after Kalakoda had seemingly settled in he hurt him with a Thai knee followed by a series of hooks. Kalakoda was distraught the ref called a knockdown when he was getting pounded against the ropes, as he was not only defending himself competently the whole time, he was never even wobbled. Kalakoda came back landing some stiff left hooks, but Kim was cocky now, taunting him and connecting with lefts of his own. Kalakoda shut him up with a couple of one-two punch combos. Kim was still coming full force in round 3 looking for the knockdown rather than resting upon the cheap knockdown, once again backing Kalakoda up most of the round with hooks. However, Kalakoda was regularly turning him into a bobble head with crisp straight punches. Apparently the judges correctly ruled Kim's knockdown a flash down, and with the 1 point deduction (a 10-9 second round rather than 10-8) Kalakoda, who was clearly the better fighter, did enough to get another chance in overtime. The extra round was even closer than the first three, as most of the blows were avoided. I figured the Korean Kim would get the decision over the South African for sure this time, as if nothing else he was in hot pursuit, but Kalakoda edged the split decision for connecting with the more solid blows. Very good match.
ASIA Tournament Semifinals:
K.Max vs. Su Hwan Lee 3R. Max has very quick hands. Lee landed a left hook on the inside, but ate a left-right combo before he could even get his head back. Max pursued his now wobbly opponent, landing a few more blows before the ref called Lee down. Max consistently landed solid punches for the rest of the first round, though he never had Lee in serious trouble. Lee was able to effectively counter Singwangcha's punches earlier in the night, but when he even got off against Max, he usually missed. It appeared Max could coast along to victory, just as I'd written Lee off he hurt Max with a left straight and followed with a series of largely misses for the Sappdown. Max was on the defensive for the final minute of the round, seeing what was set to be a commanding 2 round to 0 lead including a knockdown evaporate into an even fight. Lee may have started slow, but he was determined to win now that he'd come back. He had Max on the run early in R3, but Max reasserted himself with a series of right hands. The third round was the closest, but the solid punches Max landed in the middle minute were enough to edge out the decision. Good match.
Doo Suk Oh vs. Chi Bin Lim R2 0:33. Oh looked to close the distance, but Lim was throwing combination after combination in the meantime. Oh defended most of Lim's blows, but wasn't able to get his own offense off. Lim came into the fight in better shape, as Oh's face was marked and swollen, and didn't tire despite throwing nonstop. As the first round progressed he began getting his punches through. Lim's success greatly increased at the start of R2, landing a left high kick that Oh shrugged off then rocking him with a right hook. Seeing his opponent was in trouble, Lim threw as hard and fast as he could, busting his nose open, until the ref stopped it.
Super Fight: In Jin Chi vs. Ryuji Kajiwara 3R. Hesitant match largely consisting of misses. Both were all too willing to back away from the blows, but even when they did mix it up the defense was so far ahead of the offense even the fastest punches were dodged. Every round was pretty much a stalemate. I thought it should have gone another as I saw nothing to pick a winner on, but was just as happy they gave it to Chi as I'd had enough of these two. Below average match.
Super Fight: Buakaw Por. Pramuk vs. Joon Kim R2 0:37. Pramuk was at the top of his game, looking awesome against his hapless foe who allowed himself to be backed into ropes or corner time after time. In round 1, Pramuk knocked Kim down with a high kick in the corner early then just before the round ended backed him into the corner with a high kick then knocked him down with a right cross, uppercut, cross. Round 2 began with Pramuk backing Kim into the ropes with kicks then avoiding a left straight Kim tried to reestablish position with and putting him down with a left hook. I give Kim credit for still wanting to fight, but Pramuk backed him up again, dodged a punch and put the finishing touches on Kim with a short right cross.
ASIA TOURNAMENT Final: Chi Bin Lim vs. K. Max. The two most active fighters in the tournament delivered a first round almost devoid of action. The defense was too far ahead of the offense here, as they faked and feinted, but still most of their strikes were blocked or avoided. High stakes always help, and though initially dull, as time was running out for both to make their mark the match grew increasingly intense. Max came out throwing his low kicks in R2, but his newfound kicking activity didn't translate into the success of the earlier rounds. The first real damage came when Lim knocked Max back into the corner with a left hook and landed a few more punches before the second round ended. The confidence boost translated into Lim showing some of his previous aggression in round 3, using kicks to open up his punches. He stunned Max with a right hook following a right low kick then threw a series of blows, landing solidly with the 4th (left hook) then putting Max down with the 5th (right hook). Max couldn't bide his time, as with only a minute left in the fight he needed a knockdown to even it up, but was soon caught with a left hook for the KO. Pretty good match.