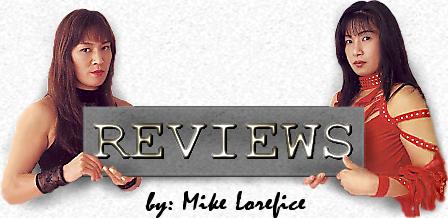 K-1 World Grand Prix 2008 in Budapest
- Europe GP Final Elimination -
2/9/08 Budapest, Hungary Budapest Sports Arena
Prestige Fight: Dzenan Poturak vs. Tibor Nagy 1R 0:38. Tibor backed Poturak into the ropes and tried to go on the offensive with a right straight and right low kick, but was KO'd with a tight overhand right.
Prestige Fight: Antonin Dusek vs. Tokor Daniel 3R. Horrible match. Dusek fashions himself a tough guy, but fought like a pussy. It looked like his mommy forced him in there, so he decided he'd just cover up for 3 rounds, hoping his opponent would get bored of picking on him. Torok was active, floating around the ring and landing on his largely stationary and passive opponent. He should have utilized low or middle kicks though, as he mostly punched and kneed Dusek's arms. Torok looked good early, but never really solved Dusek's consistent defense. Not that he needed to as Dusek was barely even firing back, but the better fighters quickly find a way to either strike around or through, finding the holes to score the early knockout.
Europe GP Final Elimination:
Vitor Miranda vs. Zabit Samedov 3R. They fighters were evenly matched. Samedov was the aggressor, but neither was landing with any regularity. Samedov looked better as he was mixing his techniques with good combinations to keep Miranda guessing. He kept looking for the high kick, but though it connected several times, it never landed cleanly. Miranda mainly scored with knees to the body. Samedov won a majority decision. Average match.
Catalin Morosanu vs. Erhan Deniz 4R. Exciting fight the ref had difficulty maintaining control of. Ex-rugby player Morosanu was a wild man who came out firing haymakers, most of which missed, really keeping the pressure on Deniz. Deniz let Morosanu tire himself in the first minute and a half then settled into his offense with Morosanu already looking exhausted toward the end of the round. Deniz landed a high kick after the ref called for a break, so when the ref brought them together to tell them to listen to him, Morosanu tried to punch Deniz. Cornerman Andre Mannaart was calling for low kicks from the start, and Deniz finally took his advice at the start of the second round only to abandon the strategy. Nonetheless, Deniz landed some other good shots in round 2, particularly a left hook and high kick. Morosanu was awkward and off balance, slipping on his own and going down on contact. Deniz seemed gassed in round 3, while Morosanu got his second wind. Deniz was just covering up, but unlike Daniel, Morosanu was landing regularly by taking what was available. He landed kicks to the legs and body - knocking Deniz off his feet with a low kick - threw hooks around the block, uppercuts underneath it, and straight punches down the middle. The fight was too close to call, so they went to a 4th round, which was by far the worst as both were spent. Neither stepped up, but Morosanu was awarded the decision. Good match.
Freddy Kemayo vs. Sergei Gur R2 2:53. Fairly even until Kemayo injured Gur's left knee with an inside leg kick. Gur was hobbled and had a hard time remaining on his feet any time Kemayo landed low, so Kemayo took advantage of his opponent's weakness and quickly finished him off with two more low kick knockdowns.
Hero's Rule Superfight: Bardosi Sandor vs. Paulius Poska R1 1:12. Poska landed a right hook, but Sandor scored the takedown. Poska kept Sandor from passing to side mount for a brief period, but once he succeeded he quickly forced Poska to submit.
Damir Tomarovic vs. Errol Zimmerman R2 2:32. Zimmerman style is similar to Remy Bonjasky's: he's athletic, quick, and fluid. Tomarovic just kind of put his head down and came forward, which made him an easy opponent for a fighter who can stick and move. Zimmerman knocked Tomarovic down with a low kick. Seeing his opponent was now favoring his left knee Zimmerman went for the kill, bringing a flying knee, high kick, and superman punch. An overwhelmed Tomarovic was soon TKO'd. Pretty good match.
Petr Vondracek vs. Karacs Attila R3 1:21. Vondracek is the larger fighter, and tried to overwhelm Attila with his power. He won round 1 picking his spot to come in with a combination to multiple areas, landing 1 or 2 of the 3 or 4. The quicker and more active Attila rally came on in R2. Vondracek was rather predictable, and once Attila became the aggressor he wasn't able to get his combinations started. Vondracek went down avoiding a left hook counter to his right low kick, and was shocked the ref began counting as Attila's blow missed completely. Karacs quickly scored a legit knockdown with a series of good punches during an exchange. Attila knocked Vondracek out early in R3 with a right hook you could barely see as it was inside the left hook Vondracek was attempting.
Bjorn Bregy vs. Paula Mataele R2 1:12. Mataele tried to overwhelm Bregy when he got him against the ropes or in the corner, but was largely missing or getting blocked. Bregy returned the favor in the second round, landing far more frequently. Mataele withstood the initial surge, but took a left hook, right uppercut, and left hook combo that largely did him in. Bregy followed with a few straight punches for the knockout. Until the finish it was largely uneventful, and even the finish looked more as though it would be a knockdown than a knockout, as the ref simply called for a count but a hunched Mataele couldn't recover in time.