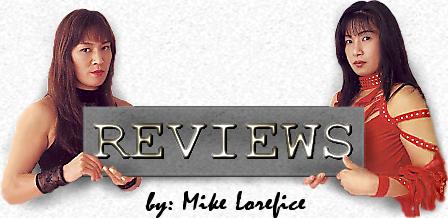 K-1 WORLD MAX 2007
- World Champion Decision Tournament Final -
10/3/07 Tokyo Nippon Budokan
World Champion Decision Tournament Quarterfinals:
Masato vs. Buakaw Por. Pramuk 3R. Exciting, evenly matched, and hard fought battle. Pramuk was landing low kicks at will, but Masato was giving him neither the room nor the openings to bring his kicks any higher. Masato closed the distance and landed inside punches, including a number of good uppercuts. I was surprised by the lack of knees from the Thai fighter, but I think those uppercuts played a part, as it's difficult to grab a fighter who is catching you even when you aren't dropping your head. They didn't shy away or back down, but Masato, who did a better job of positioning, was outpunching Pramuk. Each round was close except the first, which was actually fairly even beyond Masato knocking Buakaw down with a right straight after missing an uppercut. Though I gave them all to Masato, Pramuk was very much in the fast paced battle. Masato won a unanimous decision, sending the defending champion packing. Good match.
Artur Kyshenko vs. Mike Zambidis 4R (R1 & 2 skipped). Kyshenko had a considerable reach advantage and was able to keep Zambidis at a distance, landing strikes from the outsided. Zambidis did a good job of darting in and out though, getting his shots in. Zambidis kept trying to float in with a jumping front kick as if he were Daniel-san, telegraphing the attack so badly the Pony Express arrive quicker! Kyshenko won on one scorecard in regulation, but after a fairly uneventful extra round where he landed some and Zambidis barely landed, it was unanimous. Fair match.
Yoshihiro Sato vs. Albert Kraus 3R. Three rounds of teeing off on each other. They may not have heavyweight power, but the pace was fantastic and it's hard to find two fighters who would find so much left in the tank to try to pull the fight out in the dramatic final round. Sato, a lanky fighter with a 4 inch height advantage over Kraus, has excellent knees, using them as most fighters use kicks except he doesn't require distance. It's a good thing his offense is good, as Sato doesn't have much of a block, partly because he holds his hands too low. Sato did well in round 1 when Albert Kraus seemingly forgot he was allowed to kick. Kraus woke up in R2, throwing low kicks, mostly at the end of punch combos. He landed several good shots, particularly bobbling Sato's head with a left hook. The fight was certainly up for grabs in round 3, and both went all out to seize victory. Kraus had Sato in bad shape, pounding him with big punches while Sato was stuck on the ropes with about a minute left, but Sato refused to go down or give up. Sato kind of beat himself by failing to play any defense similar to too many bloated heavyweights, but he showed a lot of heart and it does make for a good match. Kraus won a unanimous decision. Very good match.
Andy Souwer vs. Drago R2 1:43. Drago won a close fight round, as he was the aggressor and showed good combos. Round 2 was pretty even with sharp combos from both until Drago tried a left straight only to have Andy Souwer come over the top at the same time with an overhand right. A centimeter or two difference and it might have been Drago knocking Souwer, but while their arms grazed, Souwer's punch connected square while Drago's missed. Pretty good match.
World Champion Decision Tournament Semifinals:
Masato vs. Artur Kyshenko 2R 0:41. Kyshenko was backing Masato up with his punches. Though Masato landed some low kicks, Kyshenko was winning the exchanges and took a close round on 2 of the 3 cards. Masato came out more aggressively in the second round, drawing a confident Artur Kyshenko into exchanges. After both missed simultaneous punches twice, Masato landed big on the third try, KO'ing Kyshenko with a left hook. Pretty good match.
Andy Souwer vs. Albert Kraus 3R. A tight match between two former WORLD MAX champions. Andy Souwer is clearly the most patient fighter in the tournament. He doesn't mind his opponent taking it to him in round 1, even if that means he has to win the next two rounds. Kraus controlled the opener, being more active and aggressive, but failing to do much damage as Souwer blocks really well with a tight high guard. As usual, Souwer came out much stronger in round 2, starting by landing low kicks then weaving punches around Kraus' defense. Kraus seems to only defend against the big blows, blocking Souwer's knees from Thai clinch and high kicks. That may work against most fighters, but Souwer has deadly accuracy on his blows of average impact. He might not knock you out, but he'll have no trouble winning the last two rounds with his connect percentage. Kraus fought with more urgency in round 3 as it would decide the fight, but due to his precision Souwer still did enough to give him the fight. One judge did rule it a draw. Above average.
World Champion Decision Tournament Final: Masato vs. Andy Souwer 2R. The tendency to sustain an early low blow doesn't help slow starter Andy Souwer in the first round. Masato mostly missed or was blocked, but was certainly active, and the effort had some results including sneaking a few of his trademark uppercuts through Souwer's tough block. As the crowd simply loves Masato, anything he even came close to doing was greeted with a roar. Having paid attention to Souwer's strategy, Masato came out fast in round 2 to keep Souwer from beginning to turn the tide as usual. Unfortunately, Masato couldn't sustain his own pace, and as he gradually returned to his normal speed, Souwer shifted toward aggression. Souwer had more and more success with low kicks and knees to Masato's lead leg as the round progressed. The end of the round was quite bizarre as Masato was further injured and essentially stopped fighting, though as there were only 2 or 3 seconds left it didn't much matter. Masato had sustained hand and leg injuries in his tough match against 2006 king Pramuk, which worsened as the night went on. It's hard to say one blow broke him, but something in his lower body tightened and went out of whack and he spent the entire 2nd intermission squatting hunched in his corner, finally calling a halt to it when it was time to start the third. Masato had enough trouble limping over to Souwer's cornermen to congratulate them. Injuries are the nature of any one night tournament, but this one was really too bad as the second round was really good and it was more or less and even fight with one round left to decide the championship. Good match.