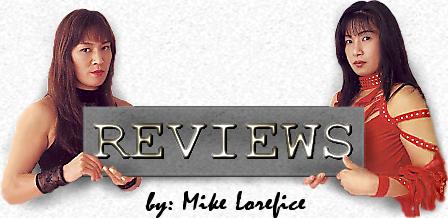 K-1 HERO'S 2007
~Middlekyu Sekai Saikyo Oja Kettei Tournament Kaimakusen~
(Middleweight World Champion Decision Tournament Opening Round)
7/16/07 Kanagawa Yokohama Arena
Katsuyori Shibata vs. Ralek Gracie R1 3:05. Gracie was very awkward on his feet, seeming to move without regarding how his opponent might, which led to a quick headbutt. It didn't matter though, as Gracie took Shibata down early on into the mount and used ground and pound to open up the arm bar submission. Below average match.
Middlekyu Sekai Oja Kettei Tournament Kaimakusen: Kazuyuki Miyata vs. Vitor Ribeiro R2 1:54. The first round consisted of uneventful boxing as Miyata couldn't get the takedown, so he was largely circling away. Ribeiro took him down at the start of R2 and looked to pass to side mount on the left. While Miyata was defending the guard pass, Ribeiro got his left arm behind Miyata's head, locking in the arm triangle choke then passing to the right to secure it for the finish. Poor match.
Alexandre Franca Nogueira vs. Shuichiro Katsumura R2 1:55. Round 1 was uneventful beyond an enthusiastic exchange where both were cut from punches before Katsumura pulled guard. In round 2, Katsumura was scrambling backwards throwing wild right hooks, but Nogueira caught him with a powerful right hook of his own for the one punch KO. Poor match.
Melvin Manhoef vs. Bernard Ackah R1 2:13. Ackah tried to prevent nonstop action by tying Manhoef up, but even that didn't work for long. Manhoef caught him with a right hook and flipped him over with his left hand. Though Ackah was able to get back up and clinch without taking too much further punishment, Manhoef stopped Ackah's subsequent shot and took him out with a punch combination.
Middlekyu Sekai Oja Kettei Tournament Kaimakusen: Hideo Tokoro vs. Black Mamba R1 4:47. Tokoro is one of those fighters who might lose, but is always exciting when he's rolling around the mat as he moves so fluidly, making quick transitions and taking a lot of chances. Mamba knocked Tokoro out of the tournament in the opening round last year, so Tokoro was looking for revenge. Mamba faked a kick when Tokoro was on his knees, so Tokoro hooked his leg and rolled forward, hips clipping Mamba's knee for a takedown into a leg lock. Mamba punched his way out and got a deep body triangle, hitting Tokoro trying to open up the rear naked choke. Tokoro stood up and did a forward roll trying to jar Mamba free, but Mamba wouldn't release. Finally, Tokoro spun out and tried an Achilles' tendon hold, but Mamba punched his way out again. Tokoro lost the fight here as he was never able to establish guard after his submission failed, so Mamba just wailed away on him until the stoppage. Good match.
Andre Dida vs. Artur Oumakhanov R1 1:20. Dida began landing good punches at the outset. Early in his flurry Oumakhanov tried to shoot, but he could never get hold of Dida, who would use his left hand as a stiff arm, keeping Oumakhanov at a distance while erupting with the right hand.
Kiyoshi Tamura vs. Taiei Kin 2R. Sometimes the submission fighter against the kickboxer makes for a great match, but there are also times like this where their skills simply cancel each other out. Kin would land two or three kicks then get taken down. As Kin had no ground game, his sole strategy was to hold Tamura close and wait for the standup. Tamura really needs to learn to strike on the ground, as you can spend all night looking for an opening, but if your opponent never does anything beyond hug it's doubtful you'll find one. Lacking any ground and pound, the damage Kin did in the brief time he was up – he welted Tamura's lead leg badly with low kicks – took precedent. Kin was also on top in the last minute when Tamura tried jumping into an arm bar but Kin pushed him off, though Tamura probably did more damage from the bottom than he did from the top as he was actually punching. Kin won a unanimous decision. Fair match.
Middlekyu Sekai Oja Kettei Tournament Kaimakusen: Caol Uno vs. Katsuhiko Nagata 3R. A very disappointing performance from Uno, who was extremely cautious in order to avoid the Olympic silver medalist's takedowns. Nagata showed a good right hand early, but is generally a one-dimensional striker Uno should have been able to take apart in standup. Uno could kick him, but rarely felt it was worth the risk. He had a good flurry of punches when he actually got aggressive at the end of round 1, but for the most part both were passive in standup. Uno landed a good shot here and there, but Nagata looked as though he'd sustained a far worse beating than he had due to dripping blood from the forehead. Nagata only even tried one takedown in the first two rounds, but succeeded twice in round 3, though Uno quickly reversed him into mount the second time. Uno won a unanimous decision. Average match.
BACK TO QUEBRADA REVIEWS


* MMA Review Copyright 2008 Quebrada *