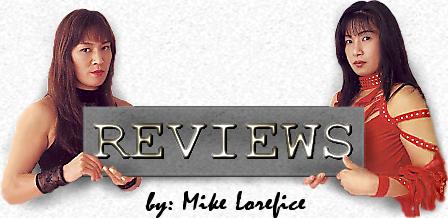 K-1 HERO'S in Seoul 11/5/05 Seoul, South Korea Olympic Gymnasium
Un Sik Song vs. Michihisa Asano R1 3:40. Song had a considerable reach advantage, but seemed comfortable fighting from his back. Asano was fiery with good takedowns, but a bit impetuous. Song hurt him with an up kick, but Asano recovered with a takedown before he could secure his back for the rear naked choke. Asano exposed his arm punching to set up a pass into side mount. He withstood the ensuing triangle for a while, leading to one of the wickedest submissions ever. Song transitioned into the arm bar, essentially flipping Asano over with a headscissors. As Asano didn't cooperate with the momentum, his arm dragged his body in a brutal manner that looked sure to dislocate something.
Hiroyuki Takaya vs. Do Hyeong Kim 2R. Takaya had good hands, but Kim was forced to stand with him if Takaya wanted. Though Kim kept looking for the takedown, Takaya would stop it and either fall on top for his own takedown or back up and keep it standing. Takaya did most of his damage in R1 with ground and pound, busting Kim's nose up badly. Kim got his only takedown at the outset of R2, but Takaya popped back to his feet when Kim got off him preparing to strike. After that it was really all downhill for Kim, as Takaya mixed punches and clinch knees, further opening the cut, which now seemed to engulf his face as blood was smeared everywhere for the proverbial crimson mask. Average match.
Jong Man Kim vs. Atsushi Yamamoto R2 4:25. Yamamoto got the takedown, defended a triangle and arm bar, and took Kim's back after slipping out of a headlock. Yamamoto tried for a rear naked choke for the final three minutes, but Kim defended his neck at all costs, which meant taking punch after punch until the bell gave him a reprieve. Boxing is Kim's secondary skill next to judo, so when he started R2 with a flurry of punches (that largely missed) Yamamoto shot for the takedown, but was guillotined. Once Yamamoto slipped his neck out it could have been another round of eating punches for Kim, but he swept Yamamoto when he tried to mount. The Korean crowd went nuts for Kim's ground and pound, which was quite effective as Yamamoto didn't bother to control his upper body, simply allowing him to drop towering hammerfists on him until he completed the dramatic comeback by attaining the stoppage. Good match.
Shungo Oyama vs. Sub Kwak Yun 1R 1:14. Oyama got the takedown and went for the Achilles lock. Yun saw it coming and tried to kick Oyama with his free leg, but Oyama exploded into the submission when the kick was coming, causing it to miss and Yun to have to tap almost immediately.
Kiuma Kunioku vs. Jung Hwan Cho 1R 2:01. Textbook win for Kunioku, taking his opponent down, passing into rear mount, flattening them out and choking away.
Kristof Midoux vs. Jun Soo Lim R1 0:50. Thankfully it was short, as a Kristof match of any length is rarely even Midouxocre. Midoux rocked Lim with a few knees from the clinch until he fell then punched his downed opponent for the stoppage.
Yushin Okami vs. Myeon Ju Lee R1 4:14. Lame fight. Okami scored the quick takedown and once he mounted that was it for Lee. Lee repeated bridged - apparently this technique was the only one he knew - as if that was going to buck Okami off.. In the meantime, Okami landed punch after punch until Lee's corner threw the towel in.
Min Soo Kim vs. Sean O'Haire R1 4:46. O'Haire looked like a fighter in his second pro fight, at best. His technique was really sloppy and he had no stamina, but he got by on size and strength for a little while. Kim got off to a quick start as O'Haire was trying to lock him too high, landing several punches before O'Haire tied him up and took him down. O'Haire landed a number of knees, but Kim took some to get back to his feet, and by that point O'Haire was too blown up to continue bringing them. Kim landed a few wild punches, so O'Haire shot, but he exposed his next and Kim took him out with the standing guillotine. Kim isn't a bad fighter, but this was very much out of 1994.
Hiromitsu Kanehara vs. Chalid "Die Faust" 2R. Quality wrestler vs. kickboxer match. Kanehara had the quick takedown, but Chalid held onto the ropes on the way down and reversed. The ref caught him, but put them back on their feet where Chalid rocked Kanehara with a right straight. Kanehara scored the takedown, mounted, and set up the arm bar. He had a hard time setting his feet on the submission, but I was sure Chalid was dead. Apparently Chalid has extremely flexible shoulders and elbows, as he was able to roll to his knees and take the offensive with punches in a manner that more muscular fighters would never pull off without tearing something. Kanehara was smart, dropping to his back when his takedowns failed, which forced Chalid to either let him back up or oblige him with ground fighting. That being said, Chalid's takedown defense wasn't that great given everyone knew what Kanehara was going to try. What allowed him to win the fight is he was able to reverse Kanehara twice. The second time came with about 90 seconds left, allowing him to make an impression on the judges with some ground punches. I thought Kanehara won a close decision, though a draw may have been fairest. Chalid is a striker who landed one good punch to a fighter who has a propensity for getting pummeled. Meanwhile, Kanehara would have beat most fighters with the arm bar and had some success with takedowns even though Chalid defended on the mat. Pretty good match.
Bob Sapp vs. Jong Wang Kim R1 0:08. Juice charged in and kind of connected with one punch and a knee to the neck or collarbone, obviously too much for any fighter to deal with know whatahmean, nudge nudge.
The Predator vs. Mu Bae Choi 2R. Ugly match. If they had a tough man contest for MMA it might look something like this. It couldn't be any slower or more boring. The Terkay who thinks he's Bruiser Brody got busted for an eye gouge early. Otherwise, Choi got off to a good start landing some solid hooks. He faired well when he had distance, but that didn't last long as he did nothing to keep Predator from tying him up and leaning his 300 pounds on him. Predator would pin him in the corner and throw punches and knees, busting Choi's nose open with an uppercut. The match slowed as both were blown up before the end of round 1. Predator took Choi down at the start of R2 and from there the match almost came to a standstill. I'm probably exaggerating, but it seemed as though Predator would go 20 seconds between pounds, yet there was no standup. Terrible match.
Yoshihiro Akiyama vs. Masakatsu Okuda R1 3:31. Akiyama got the takedown and stood over Okuda punching down. Okuda tried to make him pay, hooking an arm bar. However, before he could straighten the arm Akiyama slammed free, smashing the side of Okuda's head to the canvas hard enough to knock him out, though Akiyama got a few punches in before the stoppage.
BACK TO QUEBRADA REVIEWS


* MMA Review Copyright 2008 Quebrada *