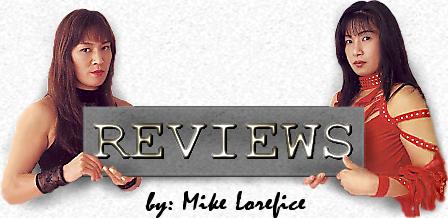 GLORY 32: Virginia 7/22/16 Norfolk, VA Ted Constant Convocation Center
Light Heavyweight Contender Tournament Semifinal: Ariel Machado vs. Pavel Zhuravlev 3R Unanimous decision. Rather dull encounter where Zhuravlev pursued the entire match, but he never did anything to actually cut off the ring, so the quicker Machado moved & sometimes countered. Machado was basically just staying at distance & landing some kicks when the angle & distance presented itself, while Zhuravlev landed a punch once in a while when he actually got into range. There was lots of circling and chasing, but they couldn't even come up interesting highlights at the end of the fight, & it's not because this was a quantity over quality type of bout. Machado outlanded Zhuravlev 62-42, with neither landing anything particularly solid or telling. Below average match.
Light Heavyweight Contender Tournament Semifinal: Zinedine Hameur-Lain vs. Warren Thompson R1 0:12. Thompson came out aggressively, but took the wrong angle when Hameur-Lain made his way out of the corner, leaving himself exposed to a devestating overhand right that faceplanted him for the move of the night KO! It was such a clean shot with such a thumping, ton of bricks fall it looked like something out of a movie.
Brian Collette vs. Myron Dennis 3R Unanimous decision. Dennis had a strong first round, consistently closing the distance & working Collette over on the inside & against the ropes. Collette tried to fight back, but didn't have the weight of shot to keep a fresh Dennis off him. Midway through the fight, it appeared Dennis would avenge his GLORY 19 loss to Collette as he kept storming forward & bullying Collette, but then Collette completely turned the fight rocking Dennis with a left high kick. Though Collette's push for the finish wasn't successful & Dennis recovered enough to be a threat, Dennis was never able to apply the same type of relentless pressure, & Collette was thus able to get his game going now that he usually had room to breath. Collette got some more high kicks up, but Dennis was keeping his right hand high to defend them, which somewhat hampered his offensive mindset & output. Nonetheless, Collette was able to keep enough pressure on Dennis in the 3rd to take the decision, ultimately outlanding Dennis 94-75. I don't see how a judge gave every round to Collette, as he was generally getting overwhelmed in the first, if not actively chewed up on the inside, but Collette clearly took the next 2. Above average match.
Light Heavyweight Contender Tournament Final: Zinedine Hameur-Lain vs. Ariel Machado R2 1:00. Machado came out far more aggressive in this fight, surprisingly pushing the pace against his fresh opponent in the 1st. Whereas his semifinal was just getting the job done against an opponent they had a hard time getting anyone to face, here Machado was providing good action, using his fists now to outland his favored, & more experienced opponent. Machado landed 37 head punches in a round & a half, and had a 57-39 overall striking advantage. Sometimes it's not quantity though, as although Hameur-Lain only landed a couple of notable blows, he's a powerhouse & that's all it took to take Machado out. A short left hook counter set up a left knee to the liver that doubled Machado over & shut him down. Hameur-Lain certainly impressed with his finishing ability, showing in the first fight that he could do it with pure power & in this fight that accuracy worked just as well. Above average match.
GLORY Featherweight Title Match: Serhiy Adamchuk vs. Gabriel Varga 5R majority decision. The rematch from GLORY 25 11/6/15 was far more watchable and activity intensive, though still a rather uninspiring fight as these two just don't work together stylistically. Statistically it was razor close with Varga outlanding Adamchuk 122-120 despite throwing 70 more, but I always felt Varga was controlling the fight because he could use his reach to score from the outside, attack with a distance closing combo, or wait for Adamchuk to charge in with his head down & either counter him coming in or tie him up & regain his distance upon releasing. Adamchuk was warned for his headbutt inducive style in the 2nd after opening a surprisingly nasty cut on Varga's right eyebrow from a seemingly minor clash of heads in the first, but this wasn't an ugly stallfest like their first fight, he was trying to fight all the way this time, if not actually having much success. He did some decent work to the body once he got close enough, and quadrant was the only real difference statistically, with Adamchuk outlanding Varga 70-25 to the body compared to Varga's 73-43 advantage to the head. The key moment in the fight came in round 2 when Varga ducked under a right hand & followed with a solid short left to the body then caught Adamchuk on the chin while he was backing out with a big left hook to send him to the canvas. All the other rounds were close enough, with Varga seeming to dictate & being more active if not also aggressive, but admittedly not gaining a decisive advantage. I felt it could have been anywhere from 50-44 Varga to 48-46 Varga, but the judges had it much closer at 48-47, 48-46, & 48-48. For the sake of the fans, I hope this doesn't become a trilogy anytime soon, especially if they are going to put this on top of a tournament of inexperienced no names again. I feel Varga is capable of good fights, but Adamchuk is clearly not the guy that's going to pull them out of him. Average match.
BACK TO QUEBRADA REVIEWS


* Kickboxing Review Copyright 2016 Quebrada *