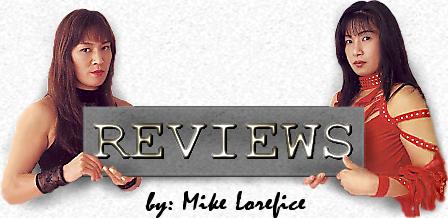 GLORY 31: Amsterdam 6/25/16 Amsterdam, NL Amsterdam RAI
Welterweight Contender Tournament Semifinal: Murthel Groenhart vs. Karim Benmansour R3 1:08. Groenhart fought two great rounds here. When he was the aggressor, he wasn't merely flashy & exciting, he was dominant to the point there was really nothing Benmansour could do because he was so outclassed physically & especially athletically. Groenhart blitzed Benmansour from the outset, looking to punch his ticket to the final as quickly as possible. Groenhart was just too quick for Benmansour, who had no answer for his left knee or right hook. Groenhart scored a knockdown with a left knee in the corner early, & hit a great switch knee midway through the 1st. Groenhart wasn't nearly as aggressive in the 2nd, and that lack of conditioning & will is what got into trouble once again. Benmansour was able to relax & get himself into the fight now that he had time, coming forward & mixing his punches then tacking on a low kick. Benmansour probably won the 2nd round, & seemed poised to dictate the 3rd, but after backing Groenhart into the ropes, Groenhart reawoke & decided to make him pay for staying in the pocket with a switch high kick then knocked him halfway across the ring with a push kick. Groenhart was once again ready to go, & worked Benmansour over against the ropes until he dropped him with a left body hook. Benmansour managed to get up at the last second, but when Groenhart came in for the kill, he just kind of flopped for lack of any actual way to defend himself at that point. Good match.
Welterweight Contender Tournament Semifinal: Yoann Kongolo vs. Harut Grigorian 3R. A real crowd pleaser. Both were super aggressive, kept a really high pace, & pretty much just slugged it out in the phone booth. Kongolo was the more skilled fighter, but Grigorian has a ton of heart, & is one of those rare fighters who is more or less okay with getting knocked out as long as he gives himself the best chance to knock his opponent out first. Kongolo may have been up 2 rounds, but he took no chances, fighting the 3rd as though it were 1-1. He really broke Grigorian by pushing such a high pace in the 3rd. Grigorian was sucking wind & looking at the clock down the stretch, as Kongolo kept pressing & pressing, & putting yet another combo on him. I don't want to make it sound like Grigorian wasn't conditioned, he may have overdone it early, but a lot of his problem is Kongolo is more experienced, & with that comes more evolved combos. Both men were hitting hard, but there was more crispness & precision to Kongolo's blows that gave a boost to his impressive sheer power. Kongolo's hard work paid off because the scoring was all across the board. Even with a dominant 3rd round, 1 judge still had him losing 28-29, but he got 30-27 & 29-28 from the other two to advance. Very good match.
Ismael Londt vs. Hesdy Gerges 3R. Another toe to toe brawl. Gerges backed Londt into the corner early, and while Londt had his moments with a big uppercut & switch knee, he was quickly hurt lunging into a short right hand counter. Gerges tried his best to take advantage with a lengthy flurry, but he was mostly punching Londt's block. Gerges kept coming forward, & Londt could only block for so long. Gerges was getting several low kicks through despite Londt's efforts to block, & hurt him with a right knee to the midsection. Londt not only managed to survive the 1st, he came out strong in the 2nd, establishing his boxing. Gerges was tired from failing to finish in the 1st, and was mainly outpunched in round 2, as he fought too much on the inside & thus didn't use his low kicks nearly enough to finish temporarily crippling Londt. With the fight being even going into the 3rd, the question was whether the better fighter, Gerges, or the better conditioned athlete, Londt, was going to pull it out. The chaos factor was horrible referee Stefano Valenti, and I thought he was likely deciding the fight in Londt's favor by deducting a point from Gerges for clinching, but in one of the most unorthodox officiating moves I've ever seen, he also deducted a point from Londt for clinching as soon as he was done docking Gerges, so the whole sequence actually did nothing beyond once again make the fans wonder why GLORY continues to employ Valenti. The third round was close. Gerges did his best to stay active, but didn't have the pop on his strikes he did early on. Londt was far better preserved, & throwing punches as well, but really never adjusted to Gerges' defense, & thus was mainly headhunting into Gerges' block rather than working the body to make him drop it so he could go back to the head. Overall, Gerges outlanded Londt 89-67, but the difference was his big 1st round. I felt Gerges won the fight taken as a whole, but the 3rd round was close enough that it was hard to call, so I wasn't annoyed that Londt got a 28-27, 27-28, 28-27 split decision. I really liked the 1st round, but as with most battles of big men, the fight degenerated quickly due to stamina. In that regard, Londt certainly deserved the fight because he looked like he could have gone a few more rounds despite the early beating & the toll of Gerges' low kicks on his lead leg. Above average match.
Welterweight Contender Tournament Semifinal: Murthel Groenhart vs. Yoann Kongolo 3R. Both fighters train at Mike's Gym, & they seemed to know each other too well. Groenhart knew he had to keep his distance, but while fighting disciplined, he wasn't really scoring from the outside. Kongolo spent too much time in the pocket, but he wasn't paying for it. He couldn't quite get into range for his jab, although I thought he landed a lot more than he was given credit for. Groenhart was looking for the kick from the outside or to step in with the big knee. Kongolo was generally defending it, but at the end of the 2nd Groenhart stepped inside a right hook & pushed Kongolo off him them followed with a huge right knee to drop Kongolo. Kongolo got up, but was a sitting duck for Groenhart's flurry & likely only survived because Murthel only had time to throw a handful of blows. Groenhart opened up in the 3rd, being far less patient from the outside, but wasn't making any headway toward finishing the now recovered Kongolo off. As he's been known to do, Groenhart hit the wall after the outporing of energy & Kongolo controlled for a minute or so with his boxing, looking surprisingly fresh, before Groenhart emptied the tank in the final 30 seconds. Groenhart landed almost twice as many punches as Kongolo, 47-25, and that's always going to be doomsday for Kongolo in this matchup because Groenhart has the length & is much more adept with his kicks & knees while boxing is Kongolo's bread & butter. All three judges scored it 29-27 Groenhart, but the fight was more competitive than the 74 landed to 33 would suggest. Above average match.
GLORY Lightweight Title Match: Robin van Roosmalen vs. Sittichai Sitsongpeenong 5R. Both fighters tried to make the changes they needed to win this rematch from GLORY 25 11/6/15, with Sittichai being more active & aggressive & Van Roosmalen being less willing to stay on the outside & fight Sittichai's fight, instead finding ways to fight more of his usual style, stalking, being aggressive & throwing with more power than his opponent. In order to be Robin, van Roosmalen willed himself to walk through Sittichai's shots & get & stay in range as much as possible. In the first few rounds, Sittichai would allow him in but use the right push kick or left straight to regain almost immediately distance. Thus Van Roosmalen's problem in this fight wasn't so much getting inside, it's that early on he wasn't able to get off first once he got there, & essentially was expending all his efforts to gain a position he couldn't really utilize. Van Roosmalen would counter the left body kick with a low kick if Sittichai didn't regain distance first, but even though van Roosmalen was blocking most of the kicks with his arms, that's maybe an okay tradeoff when it's not also your best & only tradeoff. Van Roosmalen's arms were quickly reddened from blocking so many kicks & you wondered what toll it would take on his boxing if he ever got to use it. Even when van Roosmalen seemed to be on the inside, he could never quite reach with his punches in the first couple rounds, but at least he was increasingly able to follow them with a low kick. I know van Roosmalen technically won their first fight, but it seemed like he'd need to find a way to transition from the low kick right into another combination if he was really going to be able to beat Sittichai because everytime Robin's feet stopped moving Sittichai would do something to regain his distance, & dictating distance is what allows Sittichai to be successful. Fortunately for Robin, Sittichai wasn't using his jab in this fight, & got further away from what actually works for him in the 2nd half of the fight, possibly as a reaction to the first fight not going his way & possibly because Robin kept so much forward pressure on him that he just couldn't sustain the pace & keep fighting Robin off. In any case, Sittichai was staying in the pocket more this fight, as he was trying to be more active. His lead uppercut that was the biggest positive difference from the first fight, but while he bobbleheading Robin with it early on, that went away as the fight progressed. The action & intensity picked up with each round, & the fight got more and more competitive. Van Roosmalen was doing a better & better job scoring with the inside leg kick, but Sittichai's left knee was money when van Roosmalen was in the pocket. Van Roosmalen began to make headway when he began countering the left kick or knee with a hook or two. This adjustment began to sway rounds in his favor, as although van Roosmalen's inside leg kicks bruised Sittichai's inner thight, his hooks were the cleanest & flashiest strikes landing in the fight. I gave the 1st 2 rounds to Sittichai, but the 3rd was more debatable as van Roosmalen was doing a better job of countering the body kicks with the inside leg kick & countering the left hand with his own hooks. I still feel like Sittichai won the round, but given van Roosmalen is the champ & he's fighting in his own country, I wouldn't have been shocked if some judges gave him the 2nd &/or 3rd round. I felt like the stats weren't matching the fight I was actually seeing, but if a strike is partially blocked it doesn't count on the scoresheet, so everything Robin got a forearm on made him redder & actually did damage but at the same time it also made his defensive stats look better. Still, even if van Roosmalen was landing cleaner when he hit, 116 landed for Robin to 64 landed for Sittichai through 4 rounds (147-89 for the fight) seemed an unreal advantage when Sittichai was the longer fighter & was getting off first the entire fight. In any case, the 4th round probably went to Robin, as his punch counters were the crispest strikes in the fight, & he was doing a better job of at landing two solid hooks when he countered. Sittichai also slowed down at this point, while Robin was able to maintain his pressure, and that was the difference late in the fight. Sittichai wasn't using the front kick or the left hand to back Robin up much anymore, which allowed Robin to be fairly accurate with his counter hooks & actually begin to do something with his advantageous positions. Van Roosmalen's power advantage was more noticable as the fight progressed, as he was able to maintain the zip on his shots, but began to connect more often & more cleanly as Sittichai's cardio regressed & he fell into more of a back & forth brawling type inside fight than his usual more measured & calculated distance maintaining style. I had it 48-47 Sittichai, but few rounds were decisive, and particularly as the fight progressed most of the rounds could have gone either way. Sittichai won a split decision 48-47, 47-48, 48-47, which was ironic in that this was a far closer fight than their first encounter & clearly a much better performance by van Roosmalen, who willed his way into the fight & finished strong after getting down early. Sittichai became the first fighter from Thailand to hold a GLORY title. Good match.
BACK TO QUEBRADA REVIEWS


* Kickboxing Review Copyright 2016 Quebrada *