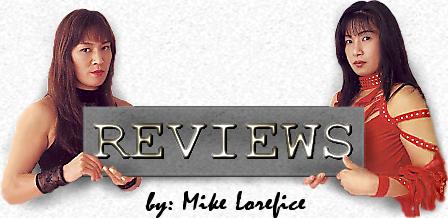 GLORY 29: Copenhagen 4/16/16 Copenhagen, DK Forum Copenhagen
Heavyweight Contender Tournament Semifinal: Jahfarr Wilnis vs. Kirill Kornilov 3R unanimous decision. Kornilov should be credited for stepping in on 3 weeks notice to fight one of the best fighters in the heavyweight division, but if GLORY wants these tournaments to be for title shots, it would be nice if they could roll out 4 real contenders to fight in them once in a while. This wasn't even hard gym sparring for Wilnis. He quickly saw (if he didn't already know) that Kornilov had no power for a heavyweight, and basically just coasted past an easy opponent who couldn't hurt him. Wilnis kept walking Kornilov down, blocking Kornilov's wimpy single punch, then landing a few of his own. Kornilov made it easy for Wilnis because he held his hands at the bottom of his rib cage the whole fight, so Wilnis just kept punching him in the face since it was open. Wilnis landed 1 big right in the 1st, and stepped up the pressure in round 2, mixing right straights with overhands, then slowed down in the 3rd since the fight was in the bag. He outlanded Kornilov 74-30. I was shocked a judge gave Kornilov a round. Below average match.
Heavyweight Contender Tournament Semifinal: Ismael Londt vs. Anderson Silva 3R majority decision. Braddock was mising in action here. Granted, the fight probably should have been a draw, but that's only because Londt didn't have a lot of stamina & was saving his kicks for the final. Londt would pressure at the outset of the rounds, but once he stopped moving his feet, Anderson would land punches on the outside and a low kick when Londt stepped forward again. This worked for the first two rounds because Londt wasn't being aggressive enough, trying to save what energy he had in case he had to fight again. Londt pushed hard in the 3rd because he was potentially down two rounds, and knowing he didn't have to worry about the other fight if he didn't win this round, he was a lot more consistently aggressive. Silva, unfortunately, didn't make any adjustments, just continuing to wait until Londt started standing around & he was an easy target. Londt got a knockdown midway through the 3rd with a right hook. Silva looked gassed before that, and with this added damage, really wastn't moving enough in the 3rd round. Silva still outlanded Londt 38-37 despite Londt having a big 3rd round. I had it 28-28, but the 1st round was a very close nod to Silva, so I don't have too big a problem with Londt getting the 29-27, 29-27, 28-28 majority decision. Above average match.
Serhiy Adamchuk vs. Mohammed El-Mir. 3R unanimous decision. GLORY did a great job here getting their featherweight champ to step up a weight class on just a few days notice & only a month after he last fought to replace Niclas Larsen. El-Mir was pumped for the battle of Denmark's best with Larsen, but basically just starstruck in this whitewash against the champion. Despite moving up a weight, Adamchuk had a decided power advantage to go along with the expected speed edge. He continually backed El-Mir into the ropes and landed fast, flashy, level changing combos that just had El-Mir scratching his head. El-Mir basically stood around watching & waiting all night. It was such a slaughter that El-Mir didn't land his first punch until the 3rd round, and only landed 2 for the entire fight. Adamchuk was way too quick and way too technical to the point the punching bag would only have put up marginally less defense. Adamchuk looked great landing 54 of 186 to El-Mir's 20 of 61, but it's hard to get into a match that's about as competitive as your average UConn women's basketball game. Average match.
Heavyweight Contender Tournament Final: Ismael Londt vs. Jahfarr Wilnis 3R split decision. An extremely close fight, almost too close to call. Both fighters stepped it up here, bringing more energy & their complete game, with lots of kicks from the outset after saving their legs in the opening round. The 1st round was the best, as it was so back & forth with both working the body & lead leg. Wilnis was doing a good job of backing Londt against the ropes in this round, but Londt did the better job of working the lead leg, so it kind of depended upon what you look for in terms of scoring. Londt was back to his traditional quick start in the 2nd, as well as his traditional slow finish with Wilnis coming on once Londt's burst of energy wore off. Londt looked out on his feet after Wilnis doubled up on the right uppercut midway through the 2nd, but he was mostly playing possum. I thought Wilnis won the 2nd, but surely it was anyone's fight going into the 3rd. Londt came out fast again in the 3rd, but was tired 30 seconds in. Wilnis was gassed too though, so he couldn't really capitalize. Nonetheless, both fought really hard in the 3rd, pushing through the fatigue with heart & willpower. If they hadn't fought a match earlier, the fight would likely have been a lot better because they were well matched & there were several positive aspects other than stamina, but even still, if you like a really close match where 2 guys just stand there flatfooted & bang away then this fight is for you. Wilnis was the more active fighter, and that was the difference for me. Though Londt had his impressive surges, he just wasn't consistent enough, and over the course of the fight, Wilnis outlanded him 100-72 with the big edge being 69 punches to 22. I had it 29-28 Wilnis, and was thinking that the easy 1st round fight probably turned out to be the difference in him winning the tournament, except Londt actually got the split decision 29-28, 28-29, 29-28. Above average match.
GLORY Welterweight Title Match: Nieky Holzken vs. Yoann Kongolo 5R unanimous decision. Definitely the fight of the night. Holzken got off to a strong start fighting out of his comfort zone of pressing forward in order to negate his opponent's boxing strength. By using his reach advantage, staying on the outside, moving, & scoring mostly with kicks, he kept Kongolo out of punching range. Holzken was the harder hitter, and more diverse striker. Though Holzken was winning the fight at distance, Kongolo somehow landed more strikes through the 1st 2 rounds according to the stats. Kongolo turned the fight in the 3rd, and for the next 2 rounds he was able to get his jab going and then come in behind it. He knocked Holzken down with a spinning back kick to the liver, but the ref ruled it a slip. I'm not sure what the right call was because Holzken didn't have full balance, but he was also hurt by the shot. This call could, really should, have been crucial in ultimately decided the fight. Kongolo, nonetheless, took advantage of the blow as much as he could, going all out for the rest of the 3rd round & delivering his best round of the fight. Kongolo continued to pressure Holzken in the 4th, backing Holzken with his jab then closing the distance & landing a combo while Holzken was retreating. Kongolo was doing a good job of mixing the left uppercut in during the later stages of the fight. Kongolo won the 4th, and although the fight was likely even on the scorecards, the momentum was all Kongolo's. Holzken answered the challenge in the 5th though. He really showed what a diverse kickboxer he is here, as he was mixing his strikes up so much Kongolo didn't know what or where to defend. Holzken was landing everything & everywhere in the 5th, really slowing some great, level changing combos. Holzken was almost impossible to defend in the 5th, and you wondered where this was the rest of the fight, but a lot of it was just needing the round & finding a way. Ultimately, when the harder hitting fighter also throws twice as many strikes, that's a tough combination to beat. Holzken outlanded Kongolo in every aspect, 43-21 in kicks, 15-2 in knees, and surprisingly even 51-38 in punches where he did a nice job of going head to liver. I was surprised that two judges had it 49-46, as I thought it was pretty clear R1 & 2 to Holzken, 3 & 4 to Kongolo, & 5 to Holzken, but ultimately the bottom line is the champ was able to elevate his game to retain against a truly worthy challenger. Good match.
BACK TO QUEBRADA REVIEWS


* Kickboxing Review Copyright 2016 Quebrada *