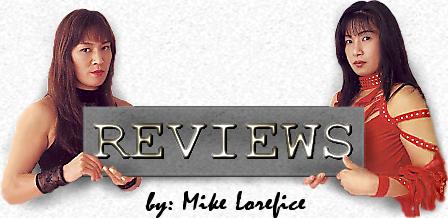 GLORY 28: Paris 3/12/16 Paris, FR AccorHotels Arena
Lightweight Contender Tournament Semifinal: Sittichai Sitsongpeenong vs. Davit Kiria 3R. Sittichai owned the distance, and thus the fight. He used his quick hands, particularly the right, to keep Kiria out of range. This allowed him to bring his signature left middle kick when Kiria was at distance, and when Kiria threatened to close the distance, Sittichai would also close & fire a clinch knee. The reach combined with the southpaw to orthodox matchup just wasn't working in Kiria's favor in the slightest, as he pretty much had to take a shot to get into range, and then Sittichai would just adjust the range either backing to maintain his kicking or closing with a knee before Kiria could get anything going. I was disappointed that Kiria never just committed to pushing through. This was a matchup where Kiria really had to bull rush & keep firing. When Kiria did anything it was when he had Sittichai backed against the ropes, but instead of just continuing to come forward, he'd always stop, thus allowing Sittichai to readjust again. Kiria also never really tried to throw combinations, and granted Sittichai wasn't making it easy, but logically once you concede taking a shot to get inside, the normal response is to try to make up for it by landing 2 or 3 or 4 once you get there. Kiria showed none of that activity though. The stats pretty much said it all here, with Sittichai landing 78, which was only 20 less than Kiria even threw. I don't want to rag on Kiria, he was simply overmatched here, and that says a ton because Kiria is the former champion & #2 contender, yet Sittichai comprehensively dismanted him with such ease it wasn't even a good sparring session. It also wasn't a good match because it was so one-sided, but I appreciated Sittichai's craft, and the effortless nature in which he employed it. Average match.
Lightweight Contender Tournament Semifinal: Marat Grigorian vs. Anatoly Moiseev 3R. Grigorian closed the distance immediately & brutalized the body. He was digging into the liver with punches & knees, scoring a knockdown with a knee to the midsection 2 minutes in. Grigorian was way too accurate when he had time to set up his punches. He was just storming in & landing 1 shot after another on the inside, dropping Moiseev again with a left body hook 30 seconds into round 2. Moiseev tried to push forward & take away Grigorian's time & space, but Grigorian was just too consistent with too much accuracy & firepower for Moiseev to even make any inroads toward holding him off. The ref kind of blew it in the 2nd, as Moiseev stopped fighting when he got hurt yet again waiting for a standing 8 count, except they don't have those in GLORY. Thus, this should have been considered the 3rd knockdown, which would have ended the fight. It wouldn't make a difference in a single fight, but as Grigorian had to face a much stiffer challenge in the final, the energy he could have saved, especially given Grigorian is such a high activity striker throwing around 100 strikes per round, might have made a difference. Though the fight was also very one-sided, Moiseev showed a lot of heart & did his best to keep moving & active so Grigorian couldn't just put one combination on him after the other. Grigorian took the pedal off the gas in the 3rd to some extent, allowing Moiseev to have his best round, but overall Grigorian still landed 105 while Moiseev only threw 104! Above average match.
Murthel Groenhart vs. Cedric Doumbe 3R. Doumbe was in Groenhart's head, & Groenhart fought too emotionally to be controlled & logical. Groenhart's advantage was his reach, but he didn't use distance & angles as he said he would, he either charged straight in or found himself being backed up. Groenhart barely threw a jab in three rounds, which was just unfathomable. The first round was pretty much a wash, as neither landed double figure strikes, but Doumbe landed a couple big shots early in the 2nd. Doumbe wasn't doing anything that well himself, but Groenhart was so distracted by everything that sporadic openings were going to present themselves. Groenhart had a point deducted in the 3rd for repeatedly catching the kick & holding the foot, which probably meant he needed a knockout, but so few strikes landed it was anyone's guess how this was being scored. Nothing really happened here other than some trash talking back & forth. Groenhart outlanded Doumbe 27-25 for the match, which obviously is just a pathetic output. I don't disagree with the 30-26, 30-26, 29-27 decision for the Frenchman Doumbe, but it shows how poor a performance Groenhart gave that he only won 1 round on 1 judge's scorecard despite outlanding Doumbe & only taking a couple good shots in the entire fight. Poor match.
Lightweight Contender Tournament Final: Sittichai Sitsongpeenong vs. Marat Grigorian 3R. Really competitive fight that was easily the best on the show. Grigorian was fighting a smart fight, though granted the style that has a chance against Sittichai is what he was already doing in his first fight & what Kiria doesn't do well so he didn't try. The weakness of Sittichai is that although his punches are accurate, comparatively speaking, they aren't that powerful. Grigorian was willing to take the punch to get inside the range of Sittichai's far more powerful kicks, and on the inside Grigorian could land his powerful punches. Though Sittichai didn't score many left body kicks, he instead used his short range variation, the left body knee, which unfortunately for Grigorian is nearly as devastating. Grigorian landed a few big shots late in the 1st, but overall, it was a pretty even round. Grigorian threw multiple shots when he got inside, but Sittichai was a lot more accurate in the 2nd, landing solidly with his hands, particularly the uppercut. Sittichai's punching was key here, as his accuracy was scoring points and, to the extent that is possibly, somewhat keeping Marat at bay. Grigorian is one of the kings of activity & fought almost a perfect fight strategically, yet Sittichai is so tough to deal with, Sittichai was still winning the rounds on volume. In the end, though Grigorian actually had the edge landing 38 kicks to just 25, but Sittichai overall landed 89 of 260 to Grigorians 75 of 179 due even more to the success he had punching than to his brutal knees. Each round was very close, but althought Grigorian is the harder hitter, I thought Grigorian only won the first, with even that being rating the damage of a few big punches to the consistency of Sittichai. Sittichai won a unanimous decision 29-28, 29-28, 30-27. Good match.
GLORY Heavyweight Title Match: Rico Verhoeven vs. Mladen Brestovac 5R. Basically a sparring session for Verhoeven. He just did his thing & was never really threatened. Brestovac couldn't fight his go for the KO aggressive style against Verhoeven because Rico is too quick & technical. To his credit, Brestovac knew this coming in & was picking his shots, looking to counter Rico's kick with a left jab. This isn't Brestovac's fight though, and the technique, accuracy, positioning edges of Rico were coming to the forefront as expected. Brestovac was very much in the match early & wasn't getting beat up, but Rico was able to control position, backing him into the ropes & scoring on the inside where Brestovac couldn't kick & didn't have much room to defend. One of Brestovac's many problems in this matchup is you can't work your way into a fight with Rico. Rico is the best conditioned fighter in the heavyweight division & gets stronger with every round, whereas Brestovac's stamina is questionable, and by the time his corner tried to wake him up, he was already slowing down. Brestovac did okay when he had distance, but didn't have anything going on to maintain that range, and allow him to get in any kind of groove or display any sort of consistency. Brestovac didn't change much up or offer any real disruption, so Rico was just rolling. Brestovac's big high kicks were never really a threat because he couldn't get the space & the setup. Rico was actually slowing down some in the 5th, which was doubly surprising because Brestovac never really hit him hard & wasn't that active, but Rico had 4 rounds in the bag so maybe he was just being conservative? Overall, both landed about 30%, but Rico was far more active, outlanding Brestovac 101 to 51. Average match.
BACK TO QUEBRADA REVIEWS


* Kickboxing Review Copyright 2016 Quebrada *