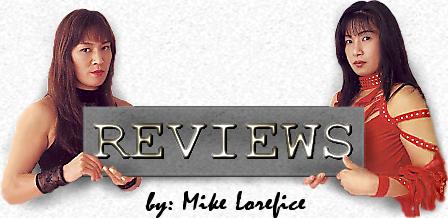 GLORY 27: Chicago 2/26/16 Hoffman Estates, IL Sears Centre Arena
Middleweight Contender Tournament Semifinal: Wayne Barrett vs. Robert Thomas 3R. You don't win tournaments by being passive, but these two seemed unwilling to try to win in any manner beyond points. Barrett is good at dictating distance, & for the 1st 2 rounds he was coming forward patiently and landing a punch & a low kick. Thomas would just land a low kick, and not as often as Barrett, thus Barrett was always on top & content to maintain that advantage. Thomas finally woke up in the third and actually tried to take the center & get aggressive. Even when he was on the defensive, Barrett did a good enough job of maintaining the space to take advantage of his 6" reach advantage that Thomas didn't have too much success. Thomas landed one big punch & did win the 3rd, but it was too little too late after allowing Barrett to be so relaxed in having his way the first 2 rounds. I was surprised that Barrett only landed 11 more strikes, as even though Thomas made up ground in the 3rd, I would have guessed that Barrett outlanded him 80-40 instead of 62-51. Barrett won a unanimous 30-27 decision. I'm not sure why the judges gave Barrett the 3rd round, but it didn't matter in the end. Below average match.
Middleweight Contender Tournament Semifinal: Dustin Jacoby vs. Karl Roberson R2 2:56. Calling this a contenders tournament was a bit of a stretch when two of the fighters are basically jobbers & the other two are good for Americans, but really green fighters who are barely over .500 with Barrett on a 4 fight losing streak before taking Thomas in the previous match. Jacoby was basically given a sparring partner here. It was such a mismatch there was no real intensity. Jacoby controlled the distance, backing Roberson & scoring from the outside with kicks. Roberson wasn't really even throwing anything in the first 2 rounds. In the 3rd round, Roberson actually landed a few good combos to the body, but just as he was coming on, he put out a lazy jab & Jacoby countered with a left jab/right cross combo to floor him. I love that Jacoby went for the finish even though he had the fight in the bag, landing a good left hook then dropping Roberson again with a clinch knee. The ref forgot the 2 knockdown rule, so Roberson actually had to get up for the last 3 seconds. Below average match.
Giga Chikadze vs. Kevin Vannostrand 3R. This was an amazing fight! Maybe the best match in GLORY history. The first round was simply insane. They just stood toe to toe & bombed away. Vannostrand was keeping a crazy pace, and was often actually even flashier than Giga, throwing several backfists including a big spinning backfist. Giga hit a nice axe kick in the 1st though. Great back & forth action, and when the pace slowed somewhat in the 2nd, all you could think was that it was understandable because they couldn't humanly fight at such a ridiculous level as the 1st. Vannostrand was adding movement and distance fighting in though, so they were showing a different dimension as the fight progressed. Giga's was having good success working the body, and that was also opening up his punch combos. The fight was likely even after 2 rounds with Giga winning the 1st & Vannostrand winning the 2nd. Giga fought more intelligently in the 3rd, as instead of standing toe to toe with Vannostrand or even allowing him to come forward to close the distance, Giga would back up into kicking range. blast the body, then work to maintain that range so he could land another kick. The body work was definitely slowing Vannostrand down, in addition to the crazy pace where they threw 400 combined blows in 3 rounds. This was one of those fights where you really felt bad that someone had to lose. I was surprised that Chikadze won the decision so easily 30-27, 30-27, 29-28. I thought he took the fight as he won the 3rd with his kicking, but it felt much more competitive than it was scored to the point I figured it would probably be a 29-28 split decision. Great match.
Middleweight Contender Tournament Final: Wayne Barrett vs. Dustin Jacoby R2 1:06. A rematch from GLORY 24 where Jacoby TKO'd Barrett in the 3rd. Barrett was doing okay early on, but he wasn't fighting with a lot of confidence. He mostly stayed out of trouble, but Jacoby had him Barrett retreating the entire first round. Barrett may have won the 1st round because he connected more, thought not with any real meat, except at the end if the 1st, Barrett got hit with a decent right hand and continued to circle away then shockingly went down 3 hops later. Barrett came out strong to start the 2nd, but again he got hit with a right hand and took a delayed flop. This was at least a big overhand right, and that ended the fight on the 2 knockdown rule. I don't know what was up with Barrett, but it was like both times he just decided, after much deliberation, that he should go down. Barrett actually outlanded Jacoby 22-13. Jacoby has one of the weirdest records I've ever seen, with 3 tournament wins but just a 9-6 overall record.
GLORY Middleweight Title Match: Artem Levin vs. Simon Markus R3 2:55. Levin's clinching was the story of the night again in this bizarre rematch of the clinchfest from GLORY 21. There wasn't really any kicking in this match. Either Markus came forward & Levin would clinch him or Levin would land a punch then clinch. Both men landed some big punches, but there were no real combinations because once the distance was closed Levin would hug. Markus wanted at Levin so badly that Al Wickers had to push him away a 2nd time before he could restart the fight after a clinch. Markus was closing the distance quickly & throwing some big bombs, but the aggression led right to the clinching. Wickers was losing his patience with Levin's clinching quickly, especially because it was such a point of controversy in the 1st fight & he didn't want a repeat. Levin really got robbed toward the end of the round, as Markus threw him toward the ropes & kneed him when he was trying to keep his balance, resulting in Levin winding up outside the ring & Wickers giving him an 8 count. Things didn't get better for Levin as Wickers deducted a point for excessive clinching in the 2nd, and when Wickers restarted the fight, Levin walked to his corner and made a gesture to quit. The only thing that prevented Levin from quitting is Markus attacked him when he had his back turned, forcing him to start fighting again. This woke Levin up & he began to really rip the punches, particularly to the body. The fight was getting really good at times, but then Levin would stop it dead by going right back to clinching. Wickers deducted another point in the third, and again Levin walked to his corner in disgust. This time Markus didn't charged him, and after Levin continued to refuse to fight, Wickers called the fight. The sad thing for Levin is he was actually getting the better of the fight in terms of strikes landed, and definitely quality strikes landed. I can't feel sorry for the point deductions, as Levin could easily have been docked 2 points in their previous fight, but the whole knockdown that wasn't a knockdown started the problems & made Levin a more sympathetic figure than a guy who quits over the refs calls would normally be. I can't really rate this fight, it was entertaining at times, but mostly just frustrating. Though the fight was incomplete, I'm pretty sure everyone will be better off if these guys don't rematch, as talented as they are, they just don't bring out the best in one another, or much that's good for the sport of kickboxing.
BACK TO QUEBRADA REVIEWS


* Kickboxing Review Copyright 2016 Quebrada *