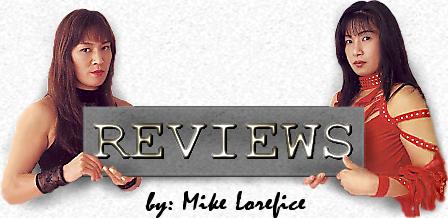 Glory 15: Istanbul 4/12/14 Istanbul, TUR Ulker Sports Arena
Filip Verlinden vs. Israel Adesanya 3R. Verlinden, who competed in the heavyweight tournament at Glory 4: Tokyo 12/31/12 and the light heavyweight tournament at Glory 9: New York 6/22/13, dropped another weight class to middleweight, and looked like a beast. He was truly a workhorse here, pressuring Adesanya consistently for the entire fight to the point Duke Roufus compared him to Antonio Margarito, but also just bullying Adesanya with his power, often knocking him back presumably without the plaster. There was good action throughout as Adesanya is a flashy fighter with a ton of potential. He's very quick and athletic, showing a lot of high level defense slipping punches and even bending back to dodge kicks. He throws very fast combos, but his offensive strength seemed to be angling and throwing a variety of kicks, including a jump spinning heel kick to the face. The problem was we really only got to see this in the first half of round 2, as the rest of the time Verlinden was taking too much of his space away. Though Adesanya is clearly the better defender, Verlinden controlled the pace and positioning so well with his pressure and weight of shot that he not only landed more, but at a much higher percentage. Adesanya's big problem was transitioning from defense to offense. He'd do the hard work evading, but then feint once or twice and by then Verlinden got his moments rest and was back throwing another combo. Verlinden won a unanimous 30-27 decision. Good match.
GLORY Light Heavyweight Title Decision Tournament Semifinals
Gokhan Saki vs. Nathan Corbett TKO R1 2:35. Saki was just too fast for Corbett, who couldn't even get off early. Saki was punishing Corbett with hooks around the guard and body shots, consistently backing Corbett into the ropes, where Corbett would just stand waiting for Saki to punish him some more. Corbett finally started getting more aggressive, but then his cauliflower ear blew up from a big left hook, and he immediately put his hand to his ear looking disoriented, leading to a doctor stoppage.
Tyrone Spong vs. Saulo Cavalari 3R unanimous decision (29-28, 29-28, 30-27). Watching the fight, I thought Spong won R1 certainly, R2 was Spong's but Cavalari could have stolen it by finally coming on late, & Cavalari won R3 though Spong landed the couple best shots. Statistically, Cavalari threw 100 more and landed 31 more even though it seemed that, after the quick start from both, he wasn't active enough until late in round 2. Spong was definitely the more powerful puncher, and he appeared to be more accurate, but he wasn't very active, especially in the 2nd half of the fight. Both did some good work, but overall, the pace was kind of methodical after the hot opening. Average match.
Danyo Ilunga vs. Andrei Stoica KO R1 2:33. Ilunga was landing shots, but Stoica was looking so strong & sturdy, it seemed he might be too tough for Ilunga to hurt him. A good overhand right to the nose usually does the trick though, and Ilunga probably broke Stoica's nose on this KO, as it was spouting blood.
Robin Van Roosmalen vs. Marat Grigorian 3R unanimous decision (29-28, 28-29, 30-27). By far the highest level fight of the night. Roosmalen is one of the best fighters around, but this was the least impressive performance I've seen from him, though largely because Grigorian was so good. I loved the unpredictability of Marat's combinations, as though he typically finished with a low kick, he'd throw left hand/left low kick then right hand/right low kick then left hand/right low kick, and so on, mixing knees in as well. Roosmalen had great combos as well, but in addition to being harder to defend, Marat had the reach advantage and was getting off first most of the time. Roosmalen obviously hits much harder, and he scored with a big right hook midway through R2, but he was getting outmoved and outworked most of the first two rounds. Roosmalen turned it on late in the 2nd, and his aggression might have stolen the round. He continued walking Marat down at the start of the 3rd, but Marat did a great job of using Roosmalen's aggression and lack of reach against him the entire fight, so often hitting him when he was coming forward. Roosmalen kept the pressure on the entire 3rd round, but after the first minute of that round, Marat was just sniping Roosmalen, so I don't see any way you could give this round to Robin. I thought the worst Marat did was win 29-28, so I'm baffled by a judge giving all 3 rounds to Robin, especially when you look at the stats and see Marat threw almost 100 more (negating the idea Robin was the aggressor just because he was stepping forward) and landed 31 more. Good match.
GLORY Light Heavyweight Title Decision Tournament Final: Gokhan Saki vs. Tyrone Spong knockout (injured leg) R1 1:37. This was the match everyone wanted to see, but it turned out to be the most disappointing rematch since Chris Weidman vs. Anderson Silva, with Spong similarly breaking his lower right leg when Saki checked a low kick. Winning the inaugural championship in his sort of home country (he was born in the Netherlands) should have been such a highlight for Saki, who looked excellent in both fights, but it's such a shame that neither win was exactly satisfying due to both opponents suffering odd injuries. Saki came out fast here trying to use his speed and conditioning advantages and generally take advantage of having a much shorter first fight. He was off to a good start, getting in a few big single shots before the disappointing finish.
BACK TO QUEBRADA REVIEWS


* Kickboxing Review Copyright 2014 Quebrada *