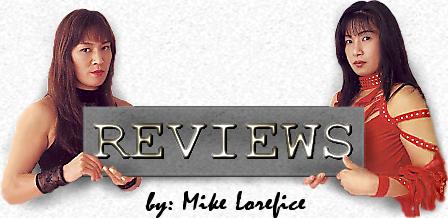 GLORY 10: Los Angeles 9/28/13 Ontario, CA Citizen's Business Bank Arena
GLORY Middleweight Tournament Semifinals
Artem Levin vs. Jason Wilnis 3R. Levin was by far the most skilled fighter in the tournament. He has the freaky speed, quickness, and agility to keep the fight at his chosen range. He could be one of those dull boxers who just runs all fight so he can win the decision by landing his 10 keep the opponent away jabs per round, but luckily Levin believes in his defense enough to keep coming forward and being aggressive. He looks like Roy Jones Jr. holding his hands low and tilting, swaying, and bobbing his upper boby away from the punches, but offensively he's much more of a power striking brawler. Levin did big damage with the lead left body hook. Once he closed the distance with this, he'd look to grab Wilnis and work the clinch knees, which quickly swelled Wilnis' left eye. Wilnis did a good job of defending his head, but a good amount of the knees scored straight up the middle between his block, and he made no real effort to stop Levin's consistent body work, which was the more consistent and damaging aspect of his attack. Wilnis looked to counter, and did land some solid right hands, but you can't beat a fighter with such ability to avoid by only throwing single punches, and Wilnis just wasn't even trying to throwing any combos or set anything up. In fact, he was mostly waiting then missing a power punch. Levin won round 1 & 2 easily then just toyed with Wilnis in the 3rd, turning from entertaining to annoying. Levin did everything well, but he was a couple breeds apart, so it was too one-sided to be all that good. Levin won a unanimous 30-27 with Wilnis unable to even take the 3rd round that Levin coasted through. Average match.
Joe Schilling vs. Kengo Shimizu 3R. A remarkably more one-sided match than even the previous fight, which the stats certainly bared out, particularly Schilling landing 88 to the mere 67 strikes that Shimizu even threw! Perhaps even more embarrassing, Schilling landed 26 power kicks and knees to Shimizu's goose egg. Schilling won the fight by using his reach to dominate from a distance with kicks then closing the distance on his terms and working Shimizu over against the ropes with punches. Schilling did a better and better job with clinch knees as the fight progressed. Shimizu was hesitant when he actually had the opportunity to throw something. Poor guy was just so outclassed he became intimidated to the point of just being a punching bag. Highlight was Schilling landing a nice spinning heel kick to the head early in the 3rd. Schilling won a unanimous 30-27 decision. Average.
Middleweight Tournament Reserve Match: Wayne Barrett vs. Robby Plotkin R1. Barrett looks much more experienced than his couple of fights would suggest. He just overwhelmed Plotkin here with his power, knocking him down early with a right hand to the side of the head that didn't appear to even land that cleanly. A little later, he doubled up on left hook/right cross combos, rocking Robby with the right the first time and dropping him the 2nd time for the TKO. Granted, Plotkin took the fight on less than a week's notice when his opponent backed out of his MMA match, but it was more that Barrett looked good overwhelming him than he looked like he was some can they tossed in with Barrett.
Robin van Roosmalen vs. Shemsi Beqiri 3R. Finally, an even match, and oh how much more intense that made it. They traded wicked kicks to start, and generally fought angry, particularly throughout the first round, blasting each other back and forth with punishing blows. Though Beqiri is more cut, van Roosmalen was clearly the more powerful striker, to the point that Stephen Quadros and two of the judges scored the first round for Robin despite Beqiri outlanding him pretty handily. Van Roosmalen's power clearly was getting to Beqiri, who shifted to more of a finesse game after the first. This was the style you thought you'd see from the outset, but I felt this actually wound up playing into van Roosmalen's hands. Van Roosmalen was coming forward the entire fight, but his constantly walking Beqiri down more greatly magnified his advantages in power and aggression, especially since Beqiri had to try to get off first when he was standing toe to toe with van Roosmalen early, but once he shifted to counter punching he was obviously allowing van Roosmalen to get off first, and Robin just landed too high a percentage given the stylistic and power differential for Beqiri to win in a style that was, at best, resulting in both men landing the same number of blows. Usually it wasn't even though, as van Roosmalen threw one good punch combo after another, doing a great job of beating Beqiri's body up in the 2nd and adding the low kick to the left/right to the body combo in the 3rd. Beqiri never wavered, and was beating the hell out of van Roosmalen all fight as well, but van Roosmalen's combinations in the 2nd and 3rd were just too good. Van Roosmalen won a unanimous decision. Good match.
Middleweight Tournament Final: Joe Schilling vs. Artem Levin 4R. Levin came out really loose, looking more than ready for the occasion, and supremely confident that his hand would soon be raised. He walked Schilling down, landing the lead liver left at will and avoiding most of what Schilling had to offer, though Schilling did finally land a good high kick late in the round. Schilling relaxed in the second, and it was a different, highly competitive fight from here. Schilling pressed the action a lot more after the 1st, scoring huge with an awesome Superman right early in the 2nd that I thought was going to knock Levin out, but Artem just got up. Levin didn't have his legs for the rest of the round, but did a good veteran job of tying Schilling up to stall, and Schilling just missed too many shots to capitalize. Levin not only managed to survive the round, but came out strong in the 3rd, pressing hard to get the knockdown back. Levin was much less accurate than in the 1st, but did seem to finally have his legs back, and was certainly sending a message to Schilling that he was going to have to step up and seize the final. It was Levin's pressure though that was the difference in the round, as he broke down Schilling's defenses in the later portion, including a flashy spinning backfist. The knockdown made up for Levin winning the 1st and 3rd, sending them to the extra round. This round was pretty even for the first half, perhaps a slight advantage to Levin, when the referee blew a knockdown call that won the fight for the American. Schilling did land a decent right hand counter, but Levin only fell because his leg was still in the air from throwing a low kick. Levin had to step it up after that, so it's not quite fair to say he would have won had the slip been correctly ruled because Schilling didn't need to do anything but stay on his feet in the 2nd half of the round. Overall, both landed at just above a 40% ratio, but Levin was considerably more active, hence his 88-55 advantage in total strikes landed. However, "2" knockdowns to 0 resulted in Schilling taking the tournament via unanimous decision. Good match.
BACK TO QUEBRADA REVIEWS


* Kickboxing Review Copyright 2013 Quebrada *