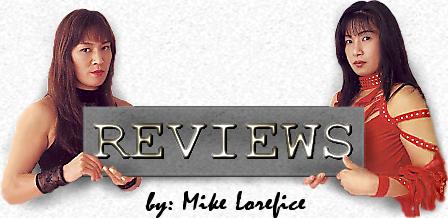 EliteXC Saturday Night Fights: Heat
10/4/08 Sunrise, FL BankAtlantic Center
Murilo Rua vs. Benji Radach R2 2:31. Radach was largely able to keep Rua away from him, dominating Ninja in a wild slugging brawl where Rua was stunned early and often. Radach has major punching power, with Ninja's iron jaw being the main thing that kept him in the fight. Despite taking heavy blows, Ninja had his chances, finally getting a hold of Radach after a simultaneous knockdown and utilizing Radach's footwear to assist on his heel hooks. Ninja's striking was better in the second round, as he was staying out of Radach's punching range, stepping in for a low kick or a powerful body knee. Radach grew wise to this strategy and cracked him with a right hand when he stepped in, but Rua simply refuses to slow down. Radach stopped his takedown with the wizard, so Rua went back to the body knee, but slipped when one just missed. Failing to grab his opponent, Rua just sort of froze in a prone position for long enough to allow Radach to pulverize him with a left that bounced Rua's head off the canvas. Radach then rocked Rua until the ref stepped in. Good match.
Gina Carano vs. Kelly Kobold 3R. EliteXC usually has a way of preventing the opponent of their chosen striker from leaning on them all night, but apparently they had bigger fish to try to fry. It was apparent from the get go that Kobold's loopy punches were no match for Carano's direct and precise muay thai, but Kobold managed to force Carano into takedown defense for 2/3 of the fight. Kobold burned tons of energy trying for the takedown out of the clinch, but for the most part she wasn't getting hit from this position as Carano just spread out, focused on maintaining a solid base. Kobold used footstomps to try to force an adjustment, but it was basically a stalemate with Kelly only getting a takedown at the end of the 2nd round. Carano generally limited her striking to punching to avoid leaving herself vulnerable for the takedown, but scored well during the segments where she had distance, particularly tagging Kobold with overhand rights when Kobold stepped in or threw her wide left hook. Carano had a nice body then head knee in the third, but looked like a pro wrestler trying a sleeper hold, as she had a rear naked choke from the side but made no attempt to get behind Kobold to get the hooks in and wound up falling into Kobold's guard. Carano opened up with some kicks at the end of the fight when the takedown no longer mattered, trying to add some excitement to a fight she'd already secured all three rounds of. Average match.
Andrei Arlovski vs. Roy Nelson R2 3:14. A dull fight until Arlovski was finally able to open up. If we want to give Arlovski credit, we can say he spent the first round tiring Nelson out. However, he came out looking like the bad Arlovski we've seen since his first loss to Roid Warrior Tim. His movement was poor, consistently getting backed or pushed into the cage, which obviously made it hard for him to utilize his striking. Nelson was able to take Arlovski down in the first, but Arlovski did as little as possible to draw the standup and force Nelson to lean and shove trying for another takedown. As the 270+ pound Nelson looks as though he employs the training regiment of Tank Abbott, it wasn't too surprising that he had nothing left for the second round. Arlovski was then able to work with his opponent near or against the cage, spreading Nelson out with an inside leg kick then rocking him with an uppercut and taking him out with a right straight. Below average match.
EliteXC Welterweight Title Match: Jake Shields vs. Paul Daley. Daley is correct that Shields standup is weak, he basically just paws away with arm punches, but you have to be able to stop his takedown for that to matter, and it's been 2 ½ years since one of his fights has gone the distance, almost four since he actually lost. Though Daley is actually a good striker, he was afraid to open up because it might get him taken down. After seeing his horrible ground defense, it wasn't surprising he was so tame on his feet, as Daley basically just lay around trying not to expose anything. That can get you a standup if you tie the opponent up, but Shields had free reign to use as many punches and elbows as he felt like to open up the armbar. It failed because he was too close to the cage, so Shields dragged Daley away and went back to the armbar, but it was so telegraphed Daley easily took the top. Round 2 was essentially a repeat of the first except this time Daley couldn't stop the armbar. Below average match.
Seth Petruzelli vs. Kimbo Slice R1 0:14. Ken Shamrock was scheduled to fight Slice, but he scratched his eye on a butt while warming up earlier in the day, requiring six stitches. They came up with a dark match light heavyweight (granted he was a heavyweight on The Ultimate Fighter 2) who hasn't fought in a year, taking time off to start a business, as the last second replacement. In an interview on Orlando's Real Radio 104.1, Petruzelli explained "My original plan was to throw out push kicks, have him think that I'm gonna throw them more, and then to shoot in on him, obviously... But the promoters kind of hinted to me, and they gave me the money to stand and trade with him. They didn't want me to take him down, let's just put it that way. It was worth my while to try to stand up and punch with him." Too bad for EliteXC they chose a fighter that actually possesses some technical striking skill...
Certainly it would be tough for any real fighter to have their opponent changed a few hours before the fight because they actually have options, but all Kimbo can do is slug, so how much different could he possibly have fought Petruzelli if he had time to prepare for him? In actuality, this is the sort of fight Kimbo's myth was built on. He's supposed to be the indomitable street fighter who faces all comers at the spur of the moment whether it be in the back yard or back alley. If they had a real training camp to prepare, I'd say the main difference is Seth would have been harder for Kimbo to beat because he would have come in 15 or so pounds heavier, as he did on 3/27/04 when he faced the other big black myth Bob Sapp in K-1.
The Sapp & Slice fights started almost identically, with Petruzelli using the push kick and scoring a knockdown with the right hand, the big difference being Kimbo is even more of a glass jaw than Sapp, who managed to get up and get the quick fluke win when Petruzelli sprained his arm blocking a punch. In Kimbo's case, he made the mistake of lunging in for a big right hand after Petruzelli backed him off with the push kick. Before Slice's punch could connect, Petruzelli connected squarely with a quick little right jab to the eyebrow, essentially allowing Kimbo's own forward momentum to knock him out. Petruzelli then stepped to the side and began clobbering Slice, who never really responded, eventually rolling to his back but never doing anything to defend himself. Thankfully, Dan Mirogliotta was not the ref, as Troy Waugh was actually willing to stop the fight when Slice was laying there doing nothing.
It was such a short blow so early in the fight that the match was essentially over before you had any idea what happened. I actually thought Slice slipped the first time, maybe losing his balance from missing the power punch.
Mauro Ranallo tried to put this over as the biggest upset of all time, but what can you really say when your failing promotion has put all it's eggs in the basket of an aged unskilled rookie? The only appropriate response would have been to play Taps, but I don't expect him to have a bugle on hand. In any case, the idea this was an upset is a joke. Former kickboxer and 8-year MMA veteran Petruzelli is no great shakes to be certain, but he's done more than knock out a couple guys who were paid to stand in front of him then get dominated by the ultimate glass jaw. Petruzelli's problem hasn't been beating the stiffs he's supposed to beat - he's now 10-4 - it's that aside from a washed up Dan Severn, he's lost to the fighters you've actually heard of, most recently Matt Hamill at UFC Ortiz vs. Shamrock 3 10/10/06 & Wilson Gouveia at UFC Fight Night 9 4/5/07. Things remained consistent tonight, it's just that stiff took precedent over a shady promotions knowledge of who should win.
BACK TO QUEBRADA REVIEWS


* MMA Review Copyright 2008 Quebrada *