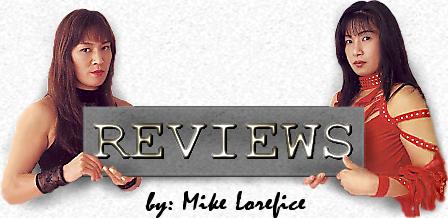 EliteXC Return of the King
6/14/08 Honolulu, Hawaii Blaisdell Center
Rafael Feijao vs. Wayne Cole R1 2:47. Feijao got into MMA as a training partner of Antonio Rodrigo Nogueira, and is now part of Anderson Silva's camp. Cole was an All American wrestler, but former heavyweight Feijao had a strong base and controlled the clinch game with draining knees to the lead leg and big Silva style Thai knees. Once Feijao got a clean clinch knee through to Cole's face he was able to flurry for the victory. MMA's worst interviewer Bill Goldberg told Feijao to just watch the replay of his win with him because his English was too lousy, but Feijao made Goldturd look like the ass he's always been by proceeding to walk him through it.
Dave Herman vs. Ron Waterman R1 2:19. EliteXC's heavyweight division is so bad they need a 42-year-old who sucked in his prime, if he ever had one. Waterman allowed Herman's striking to open up one of his fruitless takedowns, but Herman was up twice before H2O was able to lay on him long enough to emit enough CO2 to form carbonic acid. Herman made his big impression with a jumping high kick that was more of a grazing blow, leading to another shot from Waterman. Rather than defend the takedown, Herman simply battered the back and side of his head with elbows. Waterman was strong before these mostly illegal blows - the knot on the back of his head being a good indication at least some were unfair – but quickly wilted and was pounded out after taking a big knee while on all fours. Referee Chris West didn't even issue a warning, and since Herman could be a new star of EliteXC's wretched heavyweight division by default so they conveniently skipped showing the blows that caused the actual damage in the post match replay.
Murilo Rua vs. Tony Bonello R1 3:15. Bonello did his best to turn this into the thugresu EliteXC tries to promote, not settling for the simple staredown during the ref's instructions but also regularly swearing at Rua. Ninja ignored him, answering with an early takedown where he landed several punishing elbows from the crucifix. Rua could have submitted his "opposition" but really put a beating on the punk instead. Bonello refused to give up despite having so little ground defense Mauro Ranallo equated him to a Crash Test Dummy, but eventually the ref stepped in. I didn't think anything short of the Yamma could be worse than EliteXC's Street Certified, but this collection of jobber matches that are far shorter than their lame WWE style ring entrances and only designed to set up the matches they are going to promote one way or another was actually even more useless. This match was worthwhile only to see the jackass get his comeuppance, but Bonello's shenanigans are the kind of impress the 10 year old crap they are trying to promote so you can bet he'll be back to deliver several more pitiful performances. If he loses enough and is willing to gain weight, maybe he'll even get to put Kimbo over.
Nick Diaz vs. Muhsin Corbbrey R3 3:59. Diaz fought his typical fight, using his reach advantage to wear Corbbrey down with perpetual punches. Corbbrey showed very good head movement to evade, and actually landed some hard counter punches, but he simply wasn't active enough. Diaz didn't have much luck when he did try for the takedown, but was able to pepper Corbbrey's body from the clinch and land a nice clinch elbow. Frustrated by how defense oriented Corbbrey was, Diaz began taunting him. Diaz finally spun Corbbrey down into side mount late in round 2 to secure a 2-0 lead on activity and aggression. Putting an end to the kickboxing portion, Diaz hit the same takedown to start the third and tried for a Kimura and armbar. After landing several blows, Diaz faked the Kimura to mount and pounded Corbbrey out. Above average match.
EliteXC Lightweight Championship Match: KJ Noons vs. Yves Edwards R1 0:48. Huge disappointment! Edwards came in with a punch combo, landing a good right hand. He tried to capitalize by following with another combo, but got drilled on the chin with a right hand counter and pounded out with elbows. Edwards was hurt and disgusted with his performance, but Goldberg forced him to stand next to Noons even though he really didn't have anything to say to him. Lucky they are longtime friends who have nothing but respect for each other. Rather than end on a rare note of class, then they were back to their lame pro wrestling promoting with Nick Diaz coming into the ring to challenge, saying KJ was scared of him. Noons was calm, but his dad incited Diaz's entourage, leading to a lame skirmish where heel Diaz ran away, but had the courage to flip the faces off... when he was halfway back to the locker room.
BACK TO QUEBRADA REVIEWS


* MMA Review Copyright 2008 Quebrada *