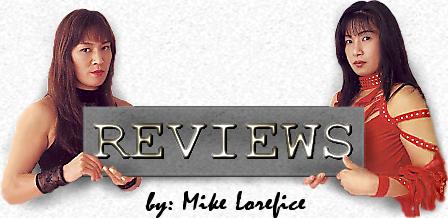 EliteXC/Strikeforce Shamrock vs. Baroni PPV
6/22/07 San Jose, CA HP Pavilion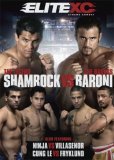 Edson Berto vs. Victor Valenzuela 1R 0:47. Berto stepped in for Charles Bennett a few days before the fight, and apparently Valenzuela didn't have much time to learn how to defend the heel hook as Berto did what he does best, locking it early for the tap out.
Paul Buentello vs. Carter Williams R2 0:10. Even though Buentello is one of MMA's most notorious bangers, theoretically the former K-1 North American GP champion would still a standup war. However, Williams wanted no part of the larger Buentello when he had distance. Williams has been working on his ground game, and spent the first round clinching Buentello, hoping for the takedown. He got an early one, but Buentello got right back to his feet, and after that Williams was largely just burning the gas in his notoriously small tank. While Williams managed to do almost no damage, wily veteran Buentello put on one of his clinics of how to exploit or manipulate position to do some damage. Buentello scored regularly with minor blows such as foot stomps, as well as landing several of his good knees. Before Williams could tie Buentello up in R2, Buentello put out a left jab. Seeing that Williams ducked it, he put another out hoping he'd do the same, and when he did Buentello clocked him with two big uppercuts to the orbital bone for the stoppage. Decent match.
EliteXC Middleweight Championship: Murilo Rua vs. Joey Villasenor. The Rua's are famous for their nonstop pace and constant action, and this was no exception. Villasenor had a quick start hurting Rua with a left hook then dragging him down by one arm and trying to armbar the other. When that failed he tried a guillotine, sweeping Rua after he pulled his head out. Rua controlled the fight from this point, getting back to his feet after Villasenor defended his heel hook and scoring with a few takedowns. The fans actually booed when Rua was on top, which was one of the most ridiculous things you'll ever see considering they were consistently working and transitioning. Rua never slowed down, Villasenor simply wasn't going to allow him to have his way with him on the mat. He got back to his feet without taking any real punishment in side mount, and later defended a Kimura. The first round was difficult to score as Villasenor did damage early, something Rua never accomplished despite superior positioning, and both had a few submission attempts, but Rua weathered the initial onslaught and controlled position for the majority of the round. It didn't matter though, as Rua hurt Villasenor early in R2 with a few right hooks. Both landed right crosses at the same time, but Villasenor's hit Rua's neck, while Rua's caught Villasenor square, dropping him like a ton of bricks. Rua dropped a few punches before the ref jumped in to stop it. Extremely exciting match with both displaying skills in all areas. Very good match.
Josh Thomson vs. Nick Gonzalez R1 1:42. Thomson took Gonzalez down into rear mount and went for the rear naked choke. Gonzalez kept Thomson from getting his forearm under the chin for a while, but wasn't able to improve position so it was only a matter of time.
Cung Le vs. Tony Fryklund R3 0:25. A classic squash. Cung Le is probably the only fighter who has legit fights that look like movie matches. He is almost impossible to defend against when he has distance, as his strikes come at you from every stance and angle, and he connects to all areas and in combination. Normally he also displays amazing throws, but he didn't need them here as for reasons known only to him Fryklund made no attempt to close the distance. Even if ceding all will is his claim to fame, at least Tim Sylvia is smart enough to allow Pat Miletich to play puppetmaster during the fight; Fryklund is just lost since leaving Miletich's guidance. He claimed to have every technique Le does, so he just stood back and got picked apart by Cung's powerful precision strikes despite the fact he couldn't even touch Le with his own. Fryklund also claimed to have super ground and pound, but despite many openings, made only one attempt to take Le down, and even that was going high on him. He instead tried to set up the spinning backfist, whiffing 3 times. Meanwhile, Le put on a san shou display, landing all sorts of crazy kicks, the more hip torque the more power. He put Fryklund down in the first with a short right hook in R1, finally finishing him off in R3 with a tough middle kick that bent Fryklund over followed by a knee to the head and a right hook. Fryklund showed a lot of heart, taking major punishment, but it was more toward insanity than a fight where you could say he tried everything he could and still got beat. Very exciting albeit suspect squash.
Strikeforce Middleweight Championship Decision Match: Frank Shamrock vs. Phil Baroni R2 4:00. The New York Bad Ass is a tailor made opponent for supremely conditioned Frank Shamrock due to his WWE stamina, but since Shamrock blew out his ACL & MCL in training about 2 weeks before the fight, making it impossible for him to shoot, in theory this was going to be a tough go due to Baroni now being able to dictate where the bout was contested. Unlike his half brother Ken, Frank isn't stuck in mid 90's and simply returning to get beat up for a big payday. It didn't matter that Frank had to stand with Baroni because he now throws quick and powerful combinations of punches, kicks, and knees like a seasoned kickboxer. His cornerman, the legendary kickboxer Maurice Smith, never put this kind of striking together in an MMA match. Shamrock aimed to tire Baroni out as expected, but he did so with his own offense, keeping a torrid pace on their feet. Baroni has never been much for defense, but he was sloppier than ever trying to compensate, standing flatfooted with hands too low in a sloppy guard. Shamrock nearly finished the fight a little more than a minute in, knocking Baroni down with a left/right punch combo then trying to choke him out. Surprisingly, after getting DQ'd for knees to the head on the ground in his previous fight against Renzo Gracie, his first loss in a decade, Shamrock still hasn't learned the rules and was docked a point for rabbit punching his downed opponent, a reprieve that combined with his subsequent takedown allowed Baroni to recover. The first round was great with lots of big blows from both men. Baroni scored when he used his jab to set up his power punches, though too often he was lunging rather than getting his body behind them. The pace was too much for Baroni in R1, but he faired better in R2 as Shamrock couldn't sustain the tempo he initially set and wasn't throwing as many combos. In a one punch for one punch match, Baroni was winning. Shamrock hurt Baroni late in round 2 with a right/left straight combo followed by a body knee. As he did all fight when he was hurt, Baroni immediately shot, but Shamrock's legs were nowhere to be found as he dropped down leaning over Baroni's back then quickly transitioned into rear mount and applied the rear naked choke for the win. Even though Shamrock was never in trouble, this was a real war. Both men's faces were all marked and swollen. Frank was so exhausted he was carried to the back by his cornermen, while Baroni walked off on his own though he'd tore his groin at the outset. Excellent match.
Paul Daley vs. Duane Ludwig R2 0:42. Daley took the fight to Ludwig. As K-1 kickboxer Ludwig is theoretically the better striker, Daley went for the takedown, but when he finally got it Ludwig scrambled right back to his feet. R1 was pretty even as their Muay Thai largely negated each other. Daley dramatically picked the pace up at the start of R2 with both trying big knees and elbows. Daley missed a left straight, but leveled Ludwig with a right straight as Ludwig was trying to fire back with an overhand right. Daley flurried on his downed opponent for the stoppage.
BACK TO QUEBRADA REVIEWS


* MMA Review Copyright 2008 Quebrada *