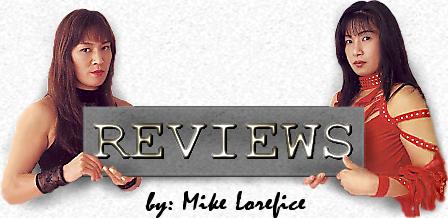 K-1 DREAM.3 LIGHTWEIGHT GRAND PRIX 2008 2nd ROUND
5/11/08 Saitama Super Arena
Takeshi Yamazaki vs. SHOJI 2R. SHOJI did more damage when he had the opportunity, but Yamazaki controlled the majority of the fight. SHOJI had good punching power, but was overly aggressive in standup, which got him in trouble against a ground fighter with the ability to get the fight to his domain. Yamazaki's ground and pound was weak, using slapping hammerfists, but he's more of a submission fighter. He seemed to have an armbar available during an early mount, but waited so long trying to distract SHOJI with punches that it disappeared. Yamazaki finally caught SHOJI's arm late in round 1, but SHOJI seemed to have a rubber arm; he was not only able to escape but came right back using it to punch. Most of SHOJI's offense came out of reversals and escapes, his defense keeping him in the match after his offensive attempts put him in a bad position. There was no doubt that Yamazaki was going to win the decision, but SHOJI showed enough power and ability to counter that you always felt he was capable of finishing the fight. Above average match.
Middleweight Grand Prix 1st Round: Jason Miller vs. Katsuyori Shibata R1 6:57. Squash. Miller knew Shibata was no match, goofing around early and not going all out for the quick finish. About the only thing Shibata has going for him is that he's unorthodox, but once he gets put on his back he's lost, and you knew that would occur whenever Miller felt like it. Neither were moving much once Miller mounted, with Mayhem seeming to hope the ref would stop the fight without him having to do anything. Miller faired much better from side mount, hooking Shibata's arm under his knee so he couldn't defend the head then smashing his face with the knee. Miller's punches and big knees from crucifix gashed Shibata's face. Miller switched back to full mount, and this time he threw a series of punches, allowing the ref to step in. I thought he was The Orange Rooster, but after the fight Miller announced he was actually a demon, ghost, and super monkey. Poor match.
Middleweight Grand Prix Reserve Match: Melvin Manhoef vs. Dae Won Kim R1 4:08. Surprising start with Kim taking the fight to a shockingly patient Manhoef. Kim had enough punching ability to make Manhoef respect his hands, and thus open up the takedown. He controlled the early portion, but was sloppy transitioning to side mount, allowing Manhoef to stand out. Kim immediately pulled guard to try a triangle, but Manhoef wasn't fooled, and immediately finished him off with a huge knee from side mount. Better than the usual Manhoef, as his opponent was confident and assertive.
Daisuke Nakamura vs. Bu Kyung Jong R2 1:05. Consistently high quality action with really slick matwork and nice submission attempts from these quick, explosive lightweights. Nakamura, a student at Kiyoshi Tamura's U-FILE CAMP, tried several leg locks. Jong had a nice leg trip, but Nakamura reversed into a heel hook. Round 2 started spectacularly with Nakamura doing a Kimura takedown into a cross armbar, but Jong escaped immediately and let Nakamura up. This was quite a questionable decision, as while Nakamura seemed to try harder for the submission win, he had the reach advantage and had already proved to have good snap on his punches. Sure enough, Nakamura quickly KO'd Jong, connecting with a right cross while Jong was throwing a left hook. Very good match.
Welterweight Championship Match: Nick Diaz vs. Katsuya Inoue R1 6:45. Diaz is a tough fighter to deal with if you aren't a great striker because he's a relentless attacker with a big reach and a great deal of variety. He was doing a great job of working the body, but Inoue was able to suck him into exchanges. Though Diaz was winning the round with his active stalking style, quickly busting Inoue's nose open, Inoue was hanging with him when he could turn it into a brawl, answering well with left hooks. In the second half of the round, Diaz's blows and pressure began to take their toll, and he got some more power punches through, wobbling Inoue with a couple big straights. Inoue seemed out of it, but refused to go down, so his corner eventually threw the towel in. Above average match.
Lightweight Grand Prix 2nd Round:
Tatsuya Kawajiri vs. Luis Buscape 2R. A rematch from PRIDE Bushido 8 7/17/05, yielding another decision win for Kawajiri, though this time more decisive. Though Buscape didn't secure a judge today, it was once again a tough back and forth battle. Control was fairly even, shifting like a pendulum, but Kawajiri did more damage and Buscape wasn't able to get any near submissions. He tried to drop into a heel hook early, but it only resulted in Kawajiri taking control. Kawajiri stunned Buscape with a right hook, but Buscape was able to reel him into his guard and take a break. Kawajiri eventually stood up to free himself and began delivering his signature ground and pound, only to have Buscape sneak out the back. Buscape played pretty good defense, but Kawajiri wasn't falling for anything, and sooner or later he puts a beating on his opponent. In this case, he bloodied Buscape's nose in the second with his ground and pound. Above average match.
Eddie Alvarez vs. Joachim Hansen 2R. Alvarez seems to get better with each fight, outstriking and outwrestling a very determined and game Hansen in a tremendously fast-paced contest. Alvarez was usually in control, but Hansen showed greatly improved offense from his back, and was able to transition to the top a few times. An inch here or there and Hansen could have come out on top. Twice they connected simultaneously with right hands, and both times Hansen found himself falling to the canvas. Alvarez had a handful of takedowns in the first round alone, including catching Hansen's Thai knee and putting him on his back. Hansen recovers so quickly from each setback and keeps coming at you though. He had a takedown to start the second, but Alvarez popped right back up. Hansen tried several submissions in the second, with Alvarez rolling though, but Hansen nearly catching him once in the cross armbar anyway. Alvarez landed a couple good shots midround, but Hansen immediately answered, and you could feel the momentum beginning to shift in his favor. Hansen never evened the fight though, and Alvarez came on in the final 30 seconds with a right high kick and three right hands. Alvarez won a unanimous decision. Very good match, the best on the show.
Caol Uno vs. Mitsuhiro Ishida R2 1:39. Uno was on top of his game here, showing a ton of speed, great balance to avoid Ishida's takedowns, and perpetual head movement to keep from getting punched. Uno had the reach advantage, and did an excellent job of getting his own strikes in while keeping Ishida just out of range. The fight started slowly, but kicked into high gear after Ishida kicked Uno in the Jimmy with Uno landing a big right hook then busting Ishida's nose open with an uppercut. Ishida had two takedowns late in the first, showing great skill and quickness in hitting a double leg when Uno was approaching with a punch combo. Ishida had back control, but in a flash Uno rolled into mount, took Ishida's back, and choked his kneeling opponent out without even needing the hooks. Very good match.
BACK TO QUEBRADA REVIEWS


* MMA Review Copyright 2008 Quebrada *