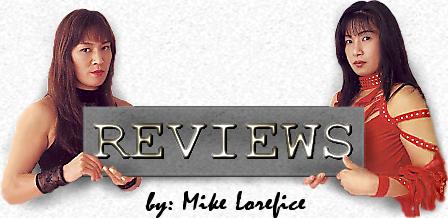 Best Matches Seen January 2018
UFC Fight Night 1/14/17: Darren Elkins vs. Michael Johnson R2 2:22. A classic Johnson match in all ways, action packed & exciting with Johnson getting off to a strong start only to find a way to lose to comeback kid Elkins. Johnson started off patient, not overcommitting to his boxing to avoid getting taken down or gassing. He hurt Elkins with an uppercut early as Elkins was trying to retreat after having his takedown stuffed & had Elkins nose cut within the 1st minute. Elkins wasn't appearing to have much of a plan, wanting the takedown but not setting it up, and Johnson soon rocked him with a left hook after stuffing another takedown. Johnson really had all the advantages in standup, from his boxing technique to his speed & accuracy. Elkins was just surviving until he could find an answer, and being Elkins, he eventually did just that. Elkins was just trying to be unorthodox, leading with an overhand right that he really didn't care if missed because he was trying to follow dropping down into a single leg on the left side. Elkins was just getting picked apart by Johnson's combos though, particularly after avoiding all Elkins' leads. This round was one-sided enough that it could have been 10-8 Johnson. Johnson did all this just with his hands, so of course he decides to throw a low kick early in the 2nd & Elkins got the takedown despite getting kicked in the nuts. Johnson was just laying there on his side getting pounded. I don't know why he just layed there for 40 seconds eating leather on his side as he had no answer from his side for Elkins just dropping hammerfists or elbows on the side of his face before even adjusting to his back. Johnson finally tried to explode out as Elkins was trying to crucefix him, but just as Johnson was always a step ahead in standup, Elkins was able to respond, taking Johnson's back. Just as Paul Felder was saying it wasn't going to be easy to choke Johnson out, Elkins snuck his hand over Johnson's arm & slipped the choke in for the win. Again, this was a fight you felt Johnson should have won, but in the end, Elkins was tough enough to persevere through all the standup damage while Johnson quickly wilted once he was out of his element. Good match.
RIZIN 12/29/17, Bantamweight Grand Prix Tournament Reserve Match: Jae Hoon Moon vs. Anthony Birchak 3R. Moon isn't the greatest fighter, as evidence by his 9-10 record, but he has heart & belief & really brings it from start to finish. Birchak was thought to be pretty good not long ago, coming into UFC with an 11-1 record and getting an impressive quick win over last minute title challenger Joe Soto there, but he's 0-2 in Rizin since not being brought back by UFC despite winning his last fight there. He's a really tough guy & he knew he desperately needed this fight. This may just have been a reserve match, but these two went at it as though the title was within their grasp. Birchak got off to a strong start backing Moon with his aggressive kicks & body punches then getting inside & hitting a head & arm throw. Moon couldn't quite take his back, but got back to his feet in the scramble & began attacking aggressively only to get taken down again. When Birchak got a quick takedown to start the 2nd, it looked like he was simply going to outwrestle Moon, but Moon had other ideas and was able to negate the good standing offense we saw early from Birchak by always being the aggressor in standup while fighting off the takedowns better in the 2nd half of the fight and continuing to get up quickly when Birchak did get him down. Moon did a nice job of dropping down & mixing body punches with uppercuts. He also landed a couple nice switch strikes, though the knee also caught Birchak low. Still, if this was silly rounds scoring, Birchak would likely have won the 1st 2 rounds on control. The 1st two rounds were fairly entertaining, but the 3rd was a lot better as Moon still believed in his chances of winning, which were reasonable enough under this scoring system, and really picked up the pace, closing the distance with aggressive jumping techniques & mixing body shots on the inside. Moon found the liver late in the 2nd, but his left kick 2 minutes into the 3rd really took its toll on Birchak. Birchak didn't have the same drive on his takedowns after this, also Moon's pace was simply slowing him down, and Moon was better able to take advantage of being the more explosive fighter, landing a sweet flying switch knee to the chin. Birchak was trying to slow the fight down now, but Moon was clipping him with right hands on the outside or uppercuts on the inside. Down the stretch, Birchak was just blocking big right hands with his face. In the end, it was a close fight, but Moon did most of the damage while Birchak just had control. Moon won a split decision. Good match.
UFC Fight Night 103 1/15/17: Augusto Mendes vs. Frankie Saenz 3R. Watching these two go back & forth for 3 rounds in standup, you'd never guess the match actually pitted an IBJJF & Abu Dhabi champion against a college wrestler. That's not to say there weren't takedown attempts, Mendes actually tried 9, but Saenz would immediately get back to his feet. The most interesting example of this pattern being the 1st takedown where Saenz created a scramble where he snuck out the back, but then got blasted by in a series of big right hooks, which won Mendes the 1st round. Mendes was the aggressor in standup early, showing more power & thus a greater willingness to slug it out, but Saenz used his movement too well for Mendes to have much consistency, and began to push forward & attack more aggressively in the 2nd & 3rd rounds. Early on, Saenz tried to stay on the outside then angle in with a right to the body then a left hook/overhand above Mendes' low right hand. Saenz's hands were too low as well, and allowing too many of Mendes' left hooks to land cleanly. Saenz's corner urged him to come forward in the 2nd, which was probably necessary if he was going to win the fight because if you're the defensive fighter & the opponent hits harder it's difficult to win when both fighters are landing a relatively similar number. Saenz walked straight into a left straight early in the 2nd that dropped him to a knee, but overall, the strategic chance made Saenz more competitive & less predictable. Mendes followed with 2 takedowns, but once they hit the ground the waistlock wasn't serving him, as Saenz was able to pop right back up. After the 2nd one, Saenz just flattened Mendes with a short Misawa elbow. Mendes weathered Saenz's brief ground attack & stabilized, but Saenz caught him flatfooted after faking an entry & cracked him with a right hand. Saenz was now believing in his power, and willing to come forward with a big shot rather than always trying to combo into something. With the fight even going into the 3rd, Mendes was theoretically looking to use his grappling advantage, but hurt Saenz in the initial exchange, which was odd because Saenz didn't show the effects of Mendes' right hand until after he landed his own. Mendes flurried on Saenz against the cage, but Saenz stopped him with a knee to the body then kept the clinch to buy himself time to recover. Saenz had a good short range striking game though whether it be elbows, knees, or hands, and part of what made it effective is that he was content to just hold on to Mendes & wait for his opportunity to sneak a shot in. I don't score Mendes' takedowns because Saenz was back up within 5 seconds every time since Mendes never secures his legs & then Saenz would reverse him against the cage to work his own clinch game, but Mendes early damage was enough to edge another close, competive round. There was never great action, but there were a number of good moments from each fighter in each round, and if we weren't scoring round by round, you could easily justify a draw. Mendes won a split decision 28-29, 29-28, 29-28. Good match.
BACK TO QUEBRADA REVIEWS


* Puroresu, MMA, & Kickboxing Reviews Copyright 2018 Quebrada *