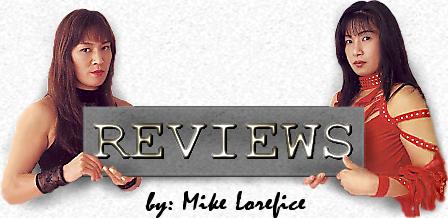 Best Matches Seen December 2017
Yancy Medeiros vs. Alex Oliveira R 3 2:02. An insane movie fight that'll go down as the most violent match of the year, if not the outright match of the year. If you can go back to 1993 & envision what you though the UFC would look like based on whatever 80's martial arts movies you'd seen, this might actually be a reasonable approximation. It was just an amazing back & forth match with an insane amount of caution to the wind aggression from Oliveira. Oliveira was pretty much shot out of a cannon this fight, though he got dropped early with a left straight following Medeiros' jab, and just fought with reckless aggression, bombing away with full power shots with no regard for the general art of setting up your shots or defending against potential return fire. Oliveira's nose was shattered badly, but he popped up from the knockdown & attacked as though he were the one who scored it & was trying to pounce & get the finish before the opponent recovered. Oliveira scored his own knockdown with a right middle kick followed by a big right to the chin 1:45 into the 1st. Oliveira knocked Medeiros down with another big right hand. Oliveira went all out to get the finish, especially after the 2nd knockdown, and I'm not sure how Medeiros managed to survie the round because Oliveira was just clocking him with clean shots. Oliveira did a great job of using the front kick to keep/create range that he'd then close by leap in with a big right hand. Oliveira did a good job of using body punches to open up the head, and generally make it hard for Medeiros to defend his barrages. He almost finished Medeiros at the end of the 1st with a huge flurry of power shots. Oliveira really had Medeiros moving backward between the front kick, and his aggressive attacking, keeping him on his back foot so he might make Oliveira pay for his aggressive attacking, but Oliveira was going to land the better shot(s). Oliveira's hopping forward to maintain the distance every time Medeiros hopped back was effective for keeping Medeiros out of his power striking game, but also took tons of energy, and this was already a really taxing fight between the punishment he took early & the crazy pace & all out power striking he was employing to try to end it. Medeiros was being outstruck 5-1, but finally timed Oliveira's big right hand & came over the top with a left of his own to stun Cowboy. Medeiros was finally able to go on the offensive again, and seemed poised to really take over with a couple nice left hooks to the liver, but Oliveira fired back. Oliveira tried for the late takedown, but got thrown, mounted, and pummelled with elbows until he swept & stood. Medeiros fell back into Oliveira's rear naked choke after being suplexed in the 3rd, but swept before Oliveira was able to lock his neck. Something seemed to go seriously wrong, it seemed Oliveira's right eye was damaged but it's hard to tell what put it over the edge, and he just kind of stopped fighting, suddenly backing up & just standing against the cage covering until Medeiros finished him off. Ref Bobby Wombacher was really out to lunch here, seeming to have no idea something was wrong with Oliveira and letting him take 3 big shots on the ground after he'd stopped fighting on his feet & crashed to the canvas like a tree falling down. Such an amazing comeback win for Medeiros, who really was outclassed badly for a round plus from mid 1st to mid 2nd, but was the more calm & collected fighter, and thus managed to maintain more of his energy for the late game, though I don't know how he was still conscious with all the ridiculous shots he took to get there. To call this match a war would be selling it short, maybe a world war... Great match
UFC Fight Night 121 11/18/17: Frank Camacho vs. Damien Brown 3R. If you love a good old fashioned brawl, this is the fight for you. These guys are awesome to watch because they just go for the finish to the point you feel they'd rather lose the fight by KO than win the fight via decision. They weren't employing a great deal of strategy, but man were they winging bombs! The first round was somewhat ordinary, more inside fighting with short strikes in the clinch game & on the ground, but the fight got a lot better with each round. Brown had a ridiculously deep rear naked choke for about 14 seconds at the end of R1, but Camacho turned out just before the bell. Camacho was the much bigger fighter having missed weight by 5 pounds, and was not only the heavier hitter, but also the one who was pushing the high pace, always coming forward & pressuring Brown with his fists. Though there were mostly head punches, Camacho did a good job of working the body just enough to open up his big overhand right, which stunned Brown a few times in the 2nd. Brown's left eye was in bad shape by the end of the 2nd between the blood & the swelling. Brown caught Camacho in the nose with a hook kick in the 3rd then cut him outside the right eye with a left straight. Camacho came on late in the round, cutting Brown off & battering him with punches against the cage. Brown's nose was most likely broken by this point, and he was unable to get the takedown, but nailed Camacho with an uppercut faking a level change. With the fight still up for grabs down the stretch, both men were just winging bombs in the last 30 seconds especially trying to keep it from going to the scorecards. Just a great display of heart & willpower from both fighters. Camacho won the split decision 28–29, 30–27, 29–28. Good match.
UFC Ultimate Fighter 26 Finale 12/1/17
Sean O'Malley vs. Terrion Ware 3R. O'Malley is a really exciting fighter to watch because he is so nimble & quick, fighting with his hands down & leaning heavily on his reflexes to bob & sway. O'Malley mostly feints & fakes, switching stances constantly to open up a single shots, coming at the opponent from all angles with all sorts of flashy, unorthodox nutso high risk techniques and then escaping before they can hit him back. When he's fresh, he's fantastic, but he has no real defense beyond his speed & reactions, so when he slows down, he's fairly prone. Ware was having trouble determining a strategy because when he was patient, O'Malley created the angle, landed, & escaped, but when he pressured, O'Malley just kept moving, luring Ware into chasing him. Ware started relying less on technique & just tried to mix it up, doing much better in the moments when he had O'Malley against the cage because he couldn't use his upper body movement as well to avoid. Ware did a better job of cutting off the ring in the 2nd, and O'Malley also predictably slowed down some because his style requires so much energy, allowing Ware to get his boxing going. Rare was able to get inside in the 2nd & find O'Malley's nose with his right hand. O'Malley actually essentially threw an enzuigiri in the 2nd, landing on his back, but getting up fairly quickly & hitting a spinning backfist on the break. In case that wasn't wild enough, O'Malley tried a jumping triangle at the end of the round. Ware was tired in the 3rd, and O'Malley reestablished his jab, allowing him to once again hold his ground & pick his shots rather than constantly fighting off the back foot as in the 2nd. With the fight likely a round a piece, O'Malley truly found his 4th wind in the final 2 minutes, suddenly bobbing & weaving the way he did in the 1st minute, landing his shots & making Ware look slow & silly as he missed time after time. Ware made his last stand pressing forward & trying for the takedown, but O'Malley wound up getting it & landed a big body kick as he let Ware up. O'Mally won a unanimous decision 29-28. Very good match.
Inaugural UFC Women's Flyweight Title Match: Nicco Montano vs. Roxanne Modafferi 5R. On one hand, this was the best chance Modafferi is likely to ever have to win the title, as she wasn't going up against any sort of a dominant opponent. Montano has a lot of potential, but she is still pretty green. On the other hand, this was a tough ask for Modafferi because she was training for 3 rounds and suddenly had to go 5 against a fighter whose biggest strength is probably her cardio. This, of course, wouldn't be as big a deal if Modafferi wasn't a fighter who has trouble finishing fights because she lacks KO power & thus needs to catch an opponent in a submission but they all know that and generally are smart if not also skilled enough to avoid the ground game on her terms and, I think a lot more importantly here, Montano is a much cleaner & more fluid striker so Modafferi had to use a ton of pressure & movement to keep her guessing & out of rhythm. The pace of this fight was extremly high, with Modafferi really willing herself to keep pressing, as you could see she was already tiring midway through the second, but she knew she'd get picked apart if she let Montano relax & dictate her attacks. Montano was the aggressor early, and she was landing at a very high rate. She's just the better athlete, and has a far better technical striking base, having been around that side of the game with her father being a former pro boxer. Montano's takedowns generally came from catching the middle kick, and Modafferi's corner eventually tried to tell her not to kick, as they're only slapping distractions to try to keep Montano off guard anyway since she just have any hip action, so the risk wasn't nearly worth it. Modafferi was generally winning the fight off her back though, as she was the one who was attacking & threatening, putting Montano on the defensive with her armbar & triangle attempts. These ranged from extremely close at the end of the 5th to distractions that did little more than keep Montano from being offensive, but this fight was much closer than the final scoring (unlike the DeAnna Bennett vs. Melinda Fabian draw where Bennett's takedown technique was so poor - always way too high & upright - she ultimately had no chance at success in 3 rounds but was for some reason rewarded for just hugging Fabian) because top position actually meant nothing & Montano's coaches couldn't wait for her to just back out & go back to striking, especially having trained for Sarge who isn't really submission threat unless she's already well in control. Ironically though, Modafferi's coaches felt the same way, not wanting her to give up rounds to narrow minded judging & liking her chances of stunning Montano with her right cross that was very effective all night leaning back to the right after going left for the jab. I though Modafferi won the 1st round because she was by far the more threatening fighter both off Montano's takedown & off her own, but Montano was the better striker during the 1st half standup. Modafferi countered a middle kick with a left/right combo to stun Montano early in the 2nd, and tried to press the advantage, but began to slow down after failing to secure the takedown against the cage. Modafferi began to fall into a pattern of waiting then coming in with the same basic combo (sometimes she threw 3, sometimes 4 but the entry & sequence was more or less the same). Modafferi landed the better shots in this round, but between being slower now & predictable, Montano was able to adjust & time her a lot better, so she began to be the more consistent fighter. Montano had more volume, but I thought this was Modafferi's round still, until Montano after Modafferi's hip toss. I don't think Modafferi was that close to tapping, but Montano racked up a lot of unanswered elbows while Modafferi was trying not to get finished. Montano began to take the initiative in the standup, and she was landing well in the 3rd when she was moving her feet, but Modafferi was getting her shots in when Montano would try to load up her punches. Montano was dictating this round, but Modafferi actually outlanded her. Both women had bloody noes, with at least Montano's almost definitely being broken. Modafferi came on late in the 4th with 3 big right hands, but Montano took her down & dug a few some elbows into the ribs before letting her up. This was one of Montano's patterns, getting takedowns but not actually trying to do anything with them, and I feel it's really terrible judging to put much weight on these. That's not to say that Montano didn't win the fight, but literally every round had good work from both fighters & could have gone either way, so I don't know how they came up with this route decision. Montano worked on the ground longer after immediately sweeping off Roxy's takedown, mounting momentarily before Modafferi gave her back & escaped. Modafferi stunned Montano with a couple good rights, and although the same right was the only thing that was really doing any work for Modafferi, she was actually the one who was hurting the opponent with her strikes, though the average Montano shot was much better than the average Modafferi shot because she has better technique & a lot more weapons. Modafferi again went in for the takedown, but wound up on her back. Modafferi looked for the submission, and had the armbar setup, but Montano's arm slipped free as Modafferi broke her clasp to extend. This was probably 48-47 Montano, but felt like one of those fights that would be a split decision with scores all over the place then they came up with 50-45, 49-46, 49-46 Montano. In any case, this was definitely one of the better women's fights of the year, really high paced, back & forth with both women doing good work in each round & out of pretty much every position. Very good match.
BACK TO QUEBRADA REVIEWS


* Puroresu, MMA, & Kickboxing Reviews Copyright 2017 Quebrada *