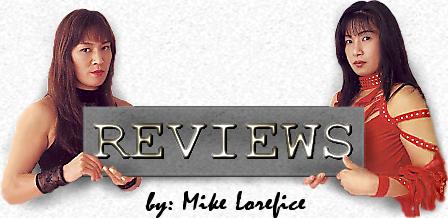 Best Matches Seen May 2017
UFC Fight Night 109 5/28/17
Reza Madadi vs. Joaquim Silva 3R. A very close fight between two rough, super tough combatants who gave all they had. Madadi controlled the 1st half with his wrestling & sporadic left jab, but Silva took over in the 2nd half with his powerful strikes. Madadi had the advantage of being the home country fighter, with a crowd that was erupting anytime he did anything notable, but the disadvantage of taking the fight on short notice, which may have cost him the fight because it wasn't until late in the 2nd round when he began to slow down that Silva really got going. The 1st round was rather dull, as Silva got up from Madadi's 1st takedown quickly, but Madadi was able to run out the round just smothering Silva with the second one. The fight got really good in the 2nd round, as Silva obviously lost the 1st round, so he started forcing the action & making things happen. Silva knocked Madadi to the canvas with a left high kick just seconds into the 2nd, but it was at mostly blocked by the arm & more of a slip because Madadi was raising his leg for his own kick. Madadi clearly wasn't hurt, and got his jab going, which had some real steam on it, quickly swelling Silva under the eye. Silva was just lunging in & banging away, really looking to land the big right hand & not caring too much if he took a shot or two to land it. Madadi got a really good short right hook in on the break after Silva defended his takedown, but Silva got his act together, this time wobbling Madadi legitimately with a left high kick because Madadi bit on the jab. Silva began working over Madadi's body, and you could hear the impact whether it was a kick or a punch. Madadi landed a sweet spinning backfist, and soon tried it again, connecting a bit too high to do real damage, however, in one fluid motion, he followed with a nice short right hook. What was most impressive about Madadi was how quickly he was able to implement plan B, Silva might defend the takedown but bam, big knee to the midsection on the break or an uppercut as Silva is getting back off his knees. You just felt that Madadi was making the most of what he had, really thinking out there, setting things up well & reacting immediately with the follow up whether or not they went as planned, but Silva was younger, stronger, & better conditioned, and although his takedown game wasn't that good, being a BJJ black belt worked to pretty much negate any ground offense for Madadi, which is what would have won him the fight. Late in the 2nd, Silva was able to back Madadi into the cage a few times & land a flurry clean shots before Madadi got moving again. Silva even landed a left high kick followed by a right high kick at the very end. When I watched it the first time, it seemed like a clear Silva round because Madadi was getting beaten up when he took these breaks against the cage, but Madadi did a lot early & would do something good when he got off the cage. Madadi probably did more good than Silva, but Silva landed the biggest blows, and was having increasing periods of having his way with Madadi because Madadi was taking breaks, so it just seemed like Silva was in more control than he probably actually was, as well as seeming Silva did more damage than he probably actually did because Madadi couldn't keep his balance. Silva came out fast in the 3rd, knowing that if he made Madadi back up he could continue to put combos on him, and doing just that. Madadi had 2 takedowns in the 3rd & a little time on top when Silva's guard pull guillotine went nowhere, but again it was just riding time. Silva began to take over midway through after Mark Goddard didn't give Madadi a break for a finger to the eye, and dropped Madadi countering the spinning backfist with a short right. Silva jumped on him & tried for a rear naked choke, but was too high up on the back & lost control. Madadi almost got a takedown, but Silva took the top in the scramble & dropped a brutal diving guard pass punch on his face. Even though Silva kept losing position going for submissions, he was attempting to finish the fight on the ground while Madadi was purely grinding, so I'm always going to score that for Silva, not to mention he landed some powerful punches where Madadi only threw occasionally for activity or distraction. Madadi was just too gassed at the end, so he was unable to make Silva pay for another failed guillotine, again losing the battle for top control as he dragged the fight to the ground. Round 1 was clearly Madadi & round 3 was clearly Silva, round 2 was very close, but really the difference here was Silva had a lot more cardio & was able to go full force for the full 15 minutes, finishing both the 2nd & 3rd rounds strongly & just seeming the more consistent fighter while Madadi had to be clever & opportunistic to get over his shortcoming in conditioning, which again probably wasn't his fault so much as the nature of the fight game where if you aren't a big name you say yes when the UFC offers. Silva won a 29-28 split decision. Good match.
Alexander Gustafsson vs. Glover Teixeira R5 1:07. I had this fight was about 55/45 Gustafsson at the outset. Gustafsson is obviously longer, faster, quicker, & younger, and his unorthodox style relying on his reach & striking speed was going to be difficult for a technical boxer such as Teixeira to deal with because Gustafsson isn't using normal setups or combos, he's breaking all the rules leading with uppercuts or whatever, which works because his body type & physical gifts allow him to simply establish a fighting distance that's outside of yours & use a quick twitch strike that he will probably follow up with more quick twitch strikes. Teixeira is a great boxer with more punching power, especially if he can unload his hook combos on the inside, & has the better ground game of the two, so if he could use his hands to set up a takedown & firmly establish top position, he had a real good chance to take Gustafsson out. Teixeira got off to a decent start, he was able to dump Gustafsson on his back 45 seconds into the fight, but Gustafsson got back to his feet in the scramble. Gustafsson was landing single shots then getting away, but Teixeira was coming close with overhand rights, and you felt, despite Gustafsson's escape speed, that he could figure those out as the fight progressed. Gustafsson was probably winning the round, but Teixeira was constantly coming forward while Gustafsson was literally getting on his horse & running away, so some judges may have liked Teixeira's aggression, who knows? Halfway through the 1st round, Gustafsson landed a lead right uppercut & then dis his typical range finding with his left hand, which not surprisingly went right into Teixeira's right eye, and that was basically the fight, though Teixeira managed to go another 4 rounds on guts & will. Marc Goddard really rushed Teixeira to continue, I know you don't get 5 minutes to recover from from this foul, which is a terrible rule in and of itself because it's hard enough to fight with 2 eyes much less 1, but this seemed like the quickest if you aren't quitting then get right back in there & try to fight I can remember. You can hear Teixeira answer Goddard's question "Glover, can you see?" with "No, I'm gonna fight, yeah", then Goddard rushes the doctor to confirm that Teixeira "has no injury", almost as if to convince Teixeira, and the doctor says, "good, then we'll fight" responding to Teixeira saying he'll continue despite not being able to see & they restart. Gustafsson has done this before, as along with Jones this is the division of guys who lead & gauge distance with their fingers, and while that's illegal now if any commission actually adopted the full set of rule changes, surely he'll do it again & again because it's his range measuring mechanism. I'm not saying he's specifically a dirty fighter or does it on purpose, but when no point is deducted for a fight changing foul that comes from a tactic that is obviously prone to producing said result then there isn't exactly much reason to change your game. In any case, after the fight Teixeira said he saw a blur that included 3 Gustafsson's until sometime in the third. It was amazing that he managed to last that long, it was mainly just toughness & heart, but by the time his vision was back to functioning somewhat, the damage had really already been done, and many other parts of his body were at far from optimal condition. Gustafsson took over right away after the foul, and it was never the same fight. Now we saw how quickly Gustafsson can close distance. He was just too fast for Glover, and could pretty easily land shots coming across the right side or up the middle. Even Gustafsson's rights were finding their mark, knocking Teixeira's mouthpiece out almost immediately with a right cross. Teixeira continued to come forward & do his best, but as much as you admired his heart & desire, you also wondered if he'd ever be the same fighter after taking all this punishment. All this being said, Gustafsson's offense was a thing of beauty. He flowed so freely out there, disguising the lightning fast uppercut behind his fake eye gouge, I mean range finding, or just outright leading with it. Teixeira kept coming forward & was able to chase him down & land some overhands or hooks from time to time, actually the 2nd round was the closest statistically with Gustafsson only having a 19-17 striking edge, but Gustafsson won the 2nd dropping Teixeira with spinning back elbow (to the blind side) followed by a series of uppercuts & hooks. Gustafsson got a knockdown to start the 3rd catching Teixeira with the right uppercut when he bit on the fake left, & landing a series of blows so fast I was having a hard time even seeing what they were in slow motion! Gustafsson's ground & pound was really nasty, putting a hurt on Teixeira with vicious elbows. Teixeira was able to use an armbar attempt to create a scramble he could stand on, & to get up again after his bodylock got reversed & Gustafsson tripped him against the cage. One of Teixeira's biggest problems is merely closing the distance didn't help because Gustafsson was so dangerous with the uppercut & the knee, so it was difficult for Teixeira to box even at his own range, meaning he really he needed to just push all the way through & either land a big overhand or get the takedown. However, Gustafsson would literally turn his back & run away, and Gustafsson was so fast that Teixeira usually couldn't catch him quick enough even though Gustafsson really couldn't see the subsequent overhands coming. Teixeira just couldn't stop the uppercut, & Gustafsson increasingly followed it up with big shots. As Teixeira was busted open more, I was half expecting the circuitry to be revealed because he wasn't seeming human. Finally, Gustafsson bobbled Teixeira's head with 3 huge right uppercuts in a row, avoided a right that got Teixeira out of position, and put him out of his misery with a mighty right hook. Though the fight was fairly one-sided after the foul, it was still very entertaining because Gustafsson's offense is unique & Teixeira made it really hard on him, even if often by flat out refusing to surrender, that the fight went on & on & on. Very good match.
KSW 39: Colosseum 5/27/17, KSW Featherweight Title Match: Marcin Wrzosek vs. Kleber Koike Erbst 3R. I'm a big fan of athletes with a unique entertaining style. They don't necessarily have to be the best athletes or most well rounded competitors, but, for instance, when you watched a Fabrice Santoro tennis match you were always going to see a general mode of attack (2 handed off both sides) that no other man was implementing, and wow the guy was just a wizard with the racket, pulling off shots most others wouldn't even imagine much less try in a competitive situation. In MMA, Masakazu Imanari is the best known example, a fighter who can literally beat you out of nowhere as soon as he gets you down, and thus someone whose style you absolutely have to prepare for. Erbst is something of the next generation Imanari, a submission grappling wizard with a lot of baiting & mind games in standup to help him get it to the ground, but one who has a much better all around game, and, in fact, is actually deceptively good on his feet. This was Erbst's 2nd chance to win the KSW Featherweight Title, having lost a decision to Artur Sowinski on KSW 33 11/28/15 in a bout for the vacant title. After one successful defense, The Polish Zombie Wrzosek took the title, stopping Sowinski due to a nasty cut. Wrzosek is one of the best standup fighters in KSW, and thus the much more technical & powerful striker of the two. He did well when he came forward & backed Erbst into the cage, though obviously the danger of coming forward is Erbst could duck into a takedown at any time, and Erbst likes to set traps, sell, and mix the pace of his strikes so you aren't sure what's going on with him or what he'll do next. Erbst has good footwork & head movement, but he keeps his hands low, so when Wrzosek was willing to fight in close he was able to land the occassional big shot, particularly overhands or head hooks. Erbst was welted on his upper left forehead in the 1st, and was visibly wearing some of Wrzosek's punishing blows. Erbst has good kickboxing combinations though, and was at his best when he powered forward with a series that could stand on it's own, but obviously was much better if he could finish with a takedown, and because that's such a threat it allows him to land more of these shots because the opponents primary concern is staying on their feet. He caught Wrzosek with one of these 2 minutes into the 1st round, which won him the round despite Erbst doing some good damage, as Erbst quickly forced Wrzosek to surrender his back, and although Wrzosek was soon able to stand out, Erbst still spent the next 2 1/2 minutes on his back, mostly riding Wrzosek's back in a standing rear naked choke attempt. Erbst caught a Wrzosek kick early in the 2nd & got the takedown, but Wrzosek was able to stand against the cage when Erbst tried to pass & wouldn't engage when Erbst immedately pulled guard. Wrzosek smartened up after this, being very patient & methodical with his standup attack the rest of the round, picking his punches with Erbst against the cage so as not to leave openings for takedowns & backing away from Erbst's surges forward so Wrzosek might take a few shots & couldn't counter, but at least didn't get wrestled down after. With the fight a round a piece, Erbst was determined to get the fight to the ground, and although the initial attempt was defended, once he got Wrzosek down he really locked things down with the body triangle & kept active with his punches. Erbst could never quite get a good squeeze on Wrzosek's neck, though it momentarily looked like he might have Wrzosek in the final 30 seconds before he released the grip, but the round was a complete shutout for Erbst, earning him the unanimous decision & the title in this second opportunity. Good match.
GLORY 41: Holland 5/20/17
Zakaria Zouggary vs. Yetkin Ozkul 3R. Zouggary is an Andy Souwer protege who won the 2016 S-Cup (which Souwer won 4 times) after being runner up in 2014. He brings a very dynamic, fearless, kinetic style to say the least to the point he might already be the most exciting fighter in GLORY. This had some great action from start to finish, as Ozkul is a banger who doesn't mind taking punishment in hopes of landing big counter punches. Zouggary had huge speed, quickness, & footwork advantages though, which allowed him to get off first & hit some flashy techniques such as an early flying switch knee. Ozkul was the harder hitting boxer, and was very accurate punching the head in round 1, but Zouggary was beating him with low kicks at range then closing the distance with fast combos or crazy unpredictable techniques such as the flying switch kick that weren't as reckless as they sound because Zouggary is so explosive he closes the distance in an instant & has the ability to change attacks midair if necessary. Ozkul is tough as nails, and did a good job of countering with punch combos early on, but as the fight progressed, often all he could do was urge Zouggary to bring on an even bigger beating. Ozkul certainl wasn't losing from lack of effort, he was often firing back something fierce, but Zouggary had such a speed advantage he was simply nowhere to be found. The first round was pretty close, as Ozkul was connecting with a high percentage of his head punches, but Zouggary really began to take over in the 2nd, attacking so often & so fast that Ozkul didn't have much chance to get his offense in before Zouggary had exited. Ozkul's problem was that although he's a powerful puncher, he's only a counter puncher & that just makes for a bad matchup against a fighter as quick, dynamic, and ellusive as Zouggary. Paul Nicholls, who is generally GLORY's best ref, missed a Zouggary's flash knockdown midway through the 2nd with a left hook counter, but luckily it didn't matter. Ozkul, though hurt, predictably just urged Zouggary to bring some more. The workrate in this match was awesome, as Zouggary amazingly never slowed down despite all the flashy, high energy kicks & knees he was throwing & all the territory he was coveringg darting in & out. Ozkul was always waiting for Zouggary to come to him, but Zouggary's diversity & footwork were so good that after round 1 he'd just find the angle for something & then get out without taking much counterfire. Zouggary began having big success with quick body hook combos as the fight progressed, and Ozkul's only answer was to put his hands down & urge Zouggary to hit him in the face so he might have a better chance of countering. This wasn't the most dramatic fight because it was only competitive for a round, but few fights have so much action & such dynamic techniques. Zouggary ultimately outlanded Ozkul 137-43 en route to a unanimous decision. Excellent match.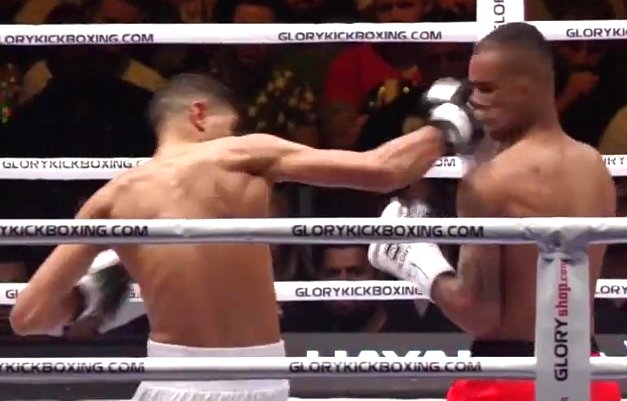 Tyjani Beztati vs. Youssef Assouik 3R. A fantastic battle of two of the best young prospects at 70kg, which was an especially good test because at 6'2 1/2" & 6'3" both are used to having a height advantage. Assouik is an incredibly fluid mover for his height, switching stances constantly, and just effortlessly setting up a wide variety of unpredictable spinning techniques. The first knockdown was just amazing, a definite knockdown of the year candidate not just for kickboxing but rather combat sports in general, as Benzati Matrixed a left high kick, but Assouik kept the momentum going & just flattened him with a spinning right backfist that Benzati never saw coming. Assouik pushed hard for the finish, but one of the many things that makes Beztati so fun to watch is he steps it up whenever he faces adversity. Though he weathered the flurry & began to comeback when Assouik slowed down, he was also doing his best to just fire right back & even things up immediately even though he was still woozy because that's just the way he rolls. Beztati scored his own knockdown with a short left hook when Assouik was throwing his own left late in the 1st. Now it was Beztati who pushed for the finish, but he got dropped with a left straight that was probably rightfully ruled a slip in the midst of his barrage. This was key in the scoring, as every judge wound up giving the round to Beztati, who had say a 51-49% edge if it's one knockdown a piece. In any case, Zouggary vs. Ozkul had the round of the year for literally 15 minutes before being topped here. As with that fight, the 1st round was the best & most competitive, but Assouik ultimately had a lot more for Beztati then Ozkul did for Zouggary, which meant they only had fight of the year for 15 minutes as well. Assouik landed the spinning backfist again after Beztati avoided the high kick to start the 2nd, but this time it didn't connect as cleanly, and Beztati wised up & avoided the combo entirely later on. Beztati was having good success with a right straight to the body followed by a left hook. He hurt Assouik with this midway through the 2nd, and began unloading powerful hooks until he dropped Assouik with a right. Beztati had more weight of shot, especially on his punches, and it was really starting to take its toll on Assouik in the 2nd. That didn't bode well for Assouk because, besides now being down big in the fight, his advantage was kicking, but his kick oriented style was also contributing to wearing himself down & his big kicks were starting to come slower. This may have been part of the reason he switched to a closer range boxing game even though his best advantage was kicking on the outside & coming in off the kick. Assouik really had to keep attacking somehow though because when he allowed Beztati to come forward, Assouik wasn't doing anything to disrupt Beztati's boxing, so Beztati would just see where the block was & land around it. Beztati was really mixing it up in the 3rd, almost always landing the first shot whether punch or kick, so if he hit the follow ups that was just gravy. Although there were no knockdowns, he broke Assouik's will & really began running away with the fight. Beztati won a unanimous decision in a fight of the year contender. Excellent match.
INVICTA 23 5/20/17: Roxanne Modafferi vs. Sarah D'Alelio R3 1:37. Modafferi is probably the most improved veteran fighter of this decade. When she was selected for the Ultimate Fighter in August 2013, she was a 10 year veteran with a respectable 15-10 record, but while she had the most likable personality on the show, she just wasn't a good fighter. She had a good submission game if she could actually get you down & work her top game or off her back if you didn't just pound her, but that was about it. Her striking wasn't good, she didn't move well, she was basically a ground specialist in a game that had advanced to the point where that didn't really work anymore without ways to consistently force a dominant ground position. Four years later, having gotten legitimate training at Syndicate MMA, she is an all around fighter, with a good volume standup game that works because she has footwork, movement, and angles. Her ground game is more effective ground game these days because her standup is now strong enough that she can take openings or pass them up, it's no longer just submission or bust. The old Modafferi would have been overwhelmed by D'Alelio's power, either straight out in the standup game, or by getting outwrestled and pounded while she was failing to get submissions of her back. Tonight, Modafferi was dropped immediately by a short right hand following a left jab feint, but she stayed composed & settled into her game, moving & using the low kicks & jabs while staying off the center line & waiting for her opportunity. Modafferi landed a good right cross counter, & followed it up with a straight left & began pressing forward with punches until D'Alelio went to her back after eating another jab, which is exactly where Modafferi wanted her. Modafferi was able to take D'Alelio's back & threaten with armbars. Modafferi countered a left middle kick with a right hand early in the 2nd & took the top off D'Alelio's slip, forcing D'Alelio to surrender her back with a flurry of punches then looking to finish with the choke. Modafferi was looking good here, but it was nonetheless odd how uncomfortable & clutzy D'Alelio was out there, as she should be too much of a veteran to be putting herself on her back so early in these rounds. I really loved the pace Roxy was keeping here, just putting D'Alelio under constant pressure in all areas, and seemingly forcing her into these uncomfortable mistakes. D'Alelio did take the top when Modafferi's belly down armbar failed, but it didn't matter, as Modafferi continued to threaten with submissions, using the armbar, omoplata, & triangle to keep D'Alelio consistently on the defensive until she regained the mount with a Kimura sweep. This was some really fun kinetic grappling, and generally all so impressive from Roxanne because D'Alelio is actually a good fighter who even holds a win over Amanda Nunes, but Modafferi had the answer to virtually everything she tried to the point D'Alelio was hardly even able to attack. Modafferi stunned D'Alelio with a jab early in the 3rd, & might actually have been able to get a stoppage in standup as she continued to work her over with straights, but opted to take her down. Quickly mounting, Modafferi busted D'Alelio open above the left eye with an elbow that led to the stoppage.
WAVE 3/15/15, DUALSHOCK WAVE Tag Title Match: Ayako Hamada & Yu Yamagata vs. Mio Shirai & Misaki Ohata 11:21 of 19:36. The best of the Hamada & Yu vs. Mio & Ohata trilogy, and the best WAVE match thusfar in 2015. Everyone arguably gave their best, most inspired performance so far, but the big difference was Ohata, who really stepped up her level to seem legitimate against Ayako. Mio actually deciding to make an early appearance also helped, as she got the match off to a more inspired start. Her sequences are simply speedier & more technically accomplished than what Ohata can deliver, she's clearly a better athlete & inarguably the better wrestler when she tries, but she's retiring because of a bad neck, so again it was ultimately Ohata carrying the team, it's just that Mio was more inspired when she made her appearances. Hamada was energized here, and her team is very in step with their double teams. I'm not a fan of all the objects Mio comes up with for comedy weapons, but had to laugh when Ayako taped her mouth shut & rolled her all the way up in the gym mat. This gave Mio her excuse to be uninvolved for several minutes as Ohata was beaten down & isolated, but Ohata wrestled more confidently today, & gave a good showing. Mio took Yu out by sludging her eyes with black gunk, which was just goofy, but did lead to a great growth spot for Ohata where Yu resurfaced pulling Mio out to leave Ayako to finish Ohata with the moonsault, but Ohata rolled through at 2 & nearly pinned Hamada. Ohata was on fire down the stretch, continuing to counter Ayako's big moves with flash pin attempts. They went go back & forth with big spots in the sort of mad scramble rarely seen in WAVE until Mio pinned Ayako. The worthy ending here would have been Ohata finding the way to score the pin, a flash pin would actually have been well earned & worked within the context, as this was really her match. I can't complain about Mio scoring the pin because it resulted in a free Ayako/Mio title match right after this, as Ayako stepped up to Mio's post match challenge, though that match wasn't nearly as good as this. ***1/2
WAVE 4/19/15
DUALSHOCK WAVE Tag Title Match: Mio Shirai & Misaki Ohata vs. Tsukasa Fujimoto & Kaho Kobayashi 12:09 of 13:08. A good mix of talent, as Shirai & Fujimoto are two of the most skilled women when they actually apply themselves, while Kobayashi & Ohata are two of the hardest workers. Mio gave her best WAVE performance so far this year, going hard & fast the whole time she was in & actually logging a decent amount of ring time relative to the length of the match, even if she still probably worked the least. She's WAVE's most frustrating wrestler because her athleticism & ability to work fast & precise sequences are tops, but she generally doesn't apply herself (partly because she's wrestling too much & also injured) & is annoyingly repetitive, especially when it comes to silliness such as trapping an opponent in the hanging figure four necklock almost as soon as she comes in & using various corny Toys "R" Us weapons to no advantage. Fujimoto did good lucha sequences with both opponents, and was generally opportunistic, instilling some variance by taking advantage of what the opposition was trying to do to her. I liked her stopping Mio's whip of Ohata into the corner with a kick then using the doubled over Ohata's back to springboard off for a dropkick to Mio. Another cool sequence saw her counter Mio's lightsaber with a Tsukadora, pull it out of her hand as she stood back up & crack her with it all in one fluid motion. It came down to Ohata vs. Kobayashi, with Fujimoto running interference to try to help push Kaho over the top. Kobayashi is definitely one of the most fun young wrestlers to watch. She has the athleticism to become a top worker, but what sets her apart is her drive & desire. Ohata vs. Kobayashi could be a disappointing finale on talent alone, but they make you root for them because of their effort & heart. Both tend to be opportunistic, so it was fitting that their series of counters were mostly flash pin attempts. Overall, a fun & entertaining, athletic sprint. ***
Regina di Wave Title Match: Ayako Hamada vs. Meiko Satomura 18:35 of 18:44. A battle of two of the biggest stars that came out of the '90's generation, and luckily they can still go 17 & 20 years into their careers. I don't get why WAVE puts arguably the biggest match they can present at Teison Hall rather than Korakuen (obviously Satomura helps draw in Sapporo, which isn't a WAVE stronghold, but STARDOM gets her to come to Tokyo), but even if the atmosphere was somewhat lacking, I'm just glad to see it happening again at all. I'm all for building up to the high spots & working them in, but there was zero intensity to the early mat sequences. Their opening would have been viable if they actually worked it with some inspiration, but they pretty much just traded holding arms & crossfaces until it was time to get up & start running around, saving all their effort for the excellent second half. The match essentially started when they began kicking, which basically is where Satomura's STARDOM title matches began, except this happened at the opening bell rather than 1/2 of the way through the match. Nonetheless, Ayako has a lot more ability than Kairi Hojo &, unlike the amazingly gifted Mayu Iwatani, is Satomura's peer, so this certainly had some things going for it. The whole match was parity, first on the mat, then exchanging big misses, then going back & forth with the big offense. Hamada's lucha style isn't the best mix for Satomura's shooter style, & vice versa, but both are really good at what they do & have been working with each other since the GAEA days, so they had no trouble finding enough common ground to make it work. In the end, it was aces throwing bombs & willing themselves to match each explosion. Hamada did some brutal powerbombs here, and you always believed in her ability to withstand Satomura's kicks & keep pressing forward. There was nothing really surprising here, but you had 9 minutes of two of the best women going at least close to all out, which surely makes it a WAVE MOTY candidate. ***1/2
WAVE 4/22/15, Cherry & Mika Iida & Yumi Oka vs. Kaho Kobayashi & Kana & Konami 17:20. Although this was the opener, it had more effort & energy than just about any WAVE match I've seen so far in 2015. They wrestled seriously, interacting with each other with a lot of counters rather than the typical segments of I do my offense then you do yours that you get in WAVE, and made frequent tags to keep the pace up. I know none of this is out of the ordinary in any good match or league, but WAVE tends to have even the good workers not wrestle with a great deal of intensity or motivation, generally finding the excuse to wrestling down to the level of the weaker workers in the match. Kana is the biggest exception to that, as she not only keeps the opposition from half-assing things, she elevates their energy & intensity, & gets them to work a stiffer, more credible style. She also works sequences that make the opponent look better than they are even if they didn't actually do much on their own. However, this wasn't just the Kana show. Iida was on top of her game here, not only with Kana, but doing good back & forth sequences with Kobayashi as well. Generally, any sequence or counter of any complexity that didn't come from Kana came from or involved Iida. Kobayashi, & to a lesser extent Konami, were bright spots as well, showing a lot of effort & energy & a general desire to push themselves & the opposition to a higher level. Oka was ok. She went with the flow & was able to follow & hold her own. Cherry wasn't good when left to her devices, she's not very smooth or fluid, but even Kana's promising young protege Konami, who is just a few months into her career, figured out that's a bad idea & minimized those situations as much as possible. Unfortunately, Cherry wound up getting the pin on Konami. ***1/4
UFC 211 5/13/17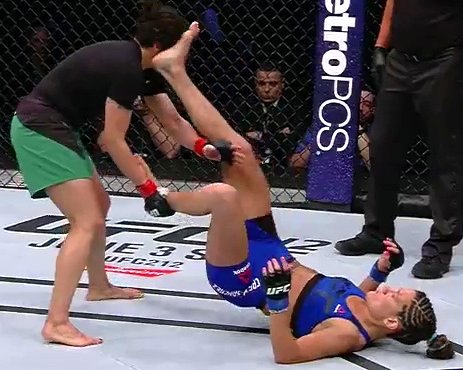 Cortney Casey vs. Jessica Aguilar 3R. I can't remember the last year someone won a match in a major promotion with a series of up kicks, but it was fascinating to see Casey force Aguilar to stay in position where she was getting beat by them because her reach advantage combined with her distance striking game were so strong that Aguilar had no real chance unless she could make her way through the up kicks & grind away on the ground. It would be easy to say that Aguilar, who was the top ranked strawweight a few years ago has been surpassed in her 2 year absense due to an ACL tear by the explosion in the women's game that has resulted in some actual well rounded women rather than the dominance of the best specialists, but Casey's style was, in many ways, as old as they come, using her length both in standup & on the ground to keep the wrestler off her. The first round was the best because it was the most competitive with Aguilar sweeping Casey's leg early & swarming on her with a series of hammerfists. Casey used her length to throw up a triangle then Aguilar disengaged when Casey tried to transition into a kneebar, which soon led to Casey getting back to her feet & flurrying. Aguilar's best success came in tripping Casey up after catching the ankle (usually on kicks) to set up her ground game, but Casey was so active off her back, both with the kicks and with the triangle & leg lock attempts, that Aguilar was never really able to settle into a comfort zone & work her own offense. Aguilar hurt Casey with a short right straight just after the 1st round bell, which probably wouldn't have done much if Casey hadn't relaxed assuming the danger was over. Casey took over in the 2nd with her up kicks, and as Daniel Cormier kept pointing out, this was partially because Aguilar was leading with her head & chest down instead of leading with bent knees so they didn't get hyperextended when Casey kicked the kneecap. Casey was lighting Aguilar up with her standup combos, particularly doing damage with the right uppercut, but the reason she was able to put out such volume (more landed than Aguilar even threw) against a wrestler of Aguilar's caliber is she consistently attacked from the very edge of her reach & wasn't really closing the distance during her combos unless she was throwing something Aguilar absolutely had to evade, so Aguilar could take a couple in order to initiate a clinch. Additionally, Casey would back away & reset the distance after her combo finished, so Aguilar couldn't just wait the combo out then explode forward. Aguilar was a bloody mess in the 3rd, leaking from the nose & mouth, but she kept pressing forward & trying to get a hold of Casey or get on top of her. Casey won a unanimous decision 30-27. Good match.
Chase Sherman vs. Rashad Coulter R2 3:36. Heavyweights, especially sloppy heavyweight brawlers, aren't really my thing, but Coulter's amazing display of heart made this a good match. He could barely stand due to Sherman's leg kicks, and could rightfully have given up on numerous occasions, but he not only kept fighting, he kept making legimitate attempts to still win the fight. Win or lose, in the end, all you can ask is the fighters try their best, and Coulter did that & then some. To be fair, Sherman actually had good technique, he was quick, light on his feet & was getting off first, finishing his combos with low kicks that were adding up really quickly. Coulter had to start closing the distance & bombing with punches because he was getting lit up by allowing Sherman to choose his own range & strike technically. Coulter's lead leg was done in 4 minutes, as after absorbing about 20 leg kicks he was having trouble putting any weight on the left leg. Coulter landed a big right cross early in the 2nd, but Sherman fired back with a damaging knee up the middle & nearly knocked Coulter down with both low kicks. At this point, Jacob Montalvo could already have stopped the fight, & things weren't getting any better for Coulter as he was on his knees getting punched over & over. I was wondering if he could even get back up if Sherman just disengaged, but Coulter actually stood against the cage. Sherman began to tire, & Coulter increasingly dragged him into a brawl, getting some wild rights in. Coulter would press forward with lunging punches then disengage to lean on the cage to give his leg a break before the next surge. Coulter was wobbling all over the place, but he was somehow still potentially a couple big right hands from being the drunken master. Sherman, either out of pity or stupidity, had largely abandoned the low kick game in the 2nd, but finally started a combo against the cage with a kick to the knee then used his hands, eventually ending the fight with a big Misawa style elbow, though not before Coulter made one more surge off the cage. Good match.
Eddie Alvarez vs. Dustin Poirier R2 4:12. You weren't sure what Eddie Alvarez you'd see, the guy who got hurt early but came back stronger & won in stunning fashion that we saw in most of his first 32 fights or the one who had no answers & just got blown out of the water by a longer, larger, more powerful Conor McGregor. You knew against Poirier this was going to be a war, and likely the 1st guy would show up, as they'd bring the violence out of each other & be forced to keep raising their levels to survive the onslaught. I didn't really like how Alvarez was fighting early, he looked kind of stiff & hesitant, his head was high & wasn't moving it enough, but once he got hurt he loosened up & the champion resurfaced. Poirier was circling to the right to get outside Alvarez's left foot, so he could use his right jab to set up the left straight or left middle kick. Alvarez was looking for the takedown, but Poirier used his length well & was staying out of Alvarez's range. While the 1st round was rather tactical, the second round was pretty explosive as Alvarez loosened up & committed to closing the distance rather than continuing to get picked apart at Poirier's range. Alvarez was now coming in with a punch combo to set up the takedown rather than just diving at the legs, though Poirier still defended. Midway through, Poirier rocked Alvarez with a left hook counter to a right uppercut, sending him wobbling from the center to the fence, where Alvarez was dazed & seemed to not be able to see well if at all, so he just swung wildly until he found the opening to get off the cage, but Poirier caught him with a high kick when he was trying to escape. Poirier was landing clean lefts to the chin, but Alvarez just absorbed them & kept swinging wildly so Herb Dean wouldn't stop the fight. In typical Alvarez form, just when you thought he was going to lose, he managed to hurt Poirier with a short right while turning off the cage, and threw a big flurry where a couple good shots landed to the body. Alvarez finally got a takedown, and worked for a guillotine, but Poirier stood back up against the cage. Alvarez now had his chin on Poirier's outside (left) shoulder blade, still maintaining an overhook around the back of Poirier's neck as the last vestiges of the guillotine attempt, meaning he couldn't see if Poirier was up or down even if one of his eyes wasn't closed from Poirier's punches. The first & second knees were legal under the new rules, except, as usual, Texas hasn't adopted them, but the second one dropped Poirier to his knees, so the 3rd one was clearly illegal under either rules, & opened up a gash under the eye. Apparently Herb Dean didn't remember which rules they were fighting under & told Alvarez he was good & thus didn't stop Alvarez, who then threw the final one in the heat of the moment trying to finish the fight. Alvarez probably should have known the last one was going to be illegal, but when you are trying to win you can't be pausing & releasing your position so you can examine where your opponent's hand or knee is & think about whether you can actually hit them. The downed opponent rule just doesn't work because it's too hard for the fighters to tell half the time. The new rule is less bad because the guy can't just touch a finger & say "I'm down, sucker, ha ha ha," but the whole thing introduces this gray area that affects so many fights because, sure, with instant replay you can go back & clearly say that Alvarez was "cheating" but at that point the damage is done & it really doesn't matter. I mean, sure you can flip a coin & decide whether the guy had no idea or he should lose a point or be DQ'd, but in the end, you're just introducing a bunch of controversy because it's always going to be a judgement call. I liked that Dean talked to Poirier & made him say whether or not he was done before deciding on his decision, a no contest. To his credit, as soon as the fans started booing Alvarez while he was appologizing for the foul, Poirier took the mic from him & screamed not to boo Alvarez, saying "this is a fist fight, we're fighting!" In the end, the one guy who had a right to be pissed was actually the guy who understood what happened most, but the only good that came out of it is we'll probably get a rematch that will likely be even better assuming it isn't derailed by a 12-6 elbow or some other corny rule that only makes sense to people who have never fought. Good match.
SK World Grand Prix II 2017 5/6/17: Dawid Zoltaszek vs. Cristian Ristea R2 0:49. There's standing toe to toe & slugging it out, and then there's Zoltaszek vs. Ristea where you could hardly tell they were fighting a live opponent, as they basically just went back & forth with their combos as if they were practicing on the bag. It never felt like a heavyweight fight, as yeah, they (mostly Ristea) hit hard, but they had a lot more hand speed & a lot higher work rate. You also don't normally see heavyweights landing jumping switch knees as Ristea was. It was so good it reminded the incoherent rambler Will Vanders of the glory days of K-1, which somehow was exemplified by Mighty Mo & Masato, WHAT???, but even his incomprehensible hyperbole that melds the worst aspects of Vinny Shoreman & Mauro Ranallo, amplified to the 1000th degree without being balanced by any of the redeeming factors that make them good couldn't detract too much from two guys throwing one wild combo after another. Ristea seemed to have too much weight of shot for Zoltaszek, clearly winning the 1st on punching power even though they presumably landed a similar number of shots in this fight that shall we say had little emphasis on defense. Zoltaszek seemed to have hulked up in between rounds though, as he started the 2nd by backing Ristea into the corner & landing 2 monster right hooks that literally knocked Ristea's head into Zoltaszek's subsequent left hook. This was largely made possible by Ristea injuring his left leg trying to check a low kick, which distracted him, causing him to drop his hands. Zoltaszek then flurried until the stoppage, which again had a lot to due with the injury not allowing Ristea to get up & continue. Good match.
KSW 33 11/28/15, KSW Featherweight Title Decision Match: Artur Sowinski vs. Kleber Koike Erbst 3R. One of the most entertaining striker vs. grappler contests. Though Erbst is somewhat out of 1995 as a total ground specialist, he is truly a grappling wizard, with really strong grip strength, super fast scrambles, and the ability to threaten quickly from almost any position on the ground. He's literally able to lock a submission as soon as his back touches the canvas, so he can still get by with the archaic guard pulling style. What separates Erbst from that generic lot of Brazilians from the early PRIDE days that would dive to their back at the opening bell is that he's a reckless wild man. Erbst isn't a good striker in any technical sense, but he's effective because he hopes you decide to grab him or try to take him down. Erbst just throws kick after kick, daring the opponent to catch one. Sowinski is still by far the better striker, he's got a lot more precision & especially pop, but Erbst keeps mixing paces, sometimes bouncing around & going full out all aggressive & sometimes looking like he's ready to collapse from exhaustion, and generally kept Sowinski from settling into a comfortable pattern because you never knew when Erbst was acting & when he was tired, hurt, whatever. A great example came a minute into the fight when Erbst went stumbling back from a Sowinski left hook then postured, acting like he wasn't hurt but the actual acting was the stumbling, so when Sowinski tried to follow with a spinning heel kick, Erbst stepped in & hit a double leg. Erbst couldn't take the top, but hit a triangle when he conceeded to the bottom & worked for an armbar as Sowinski attempted to slam his way out. Erbst's acting was a gamble because he could potentially lure Sowinski into the ground game by seeming more hurt than he was, but it also was going to make the judges score Sowinski's strikes higher because Erbst was wobbled or put down. Erbst kept a high pace in standup, diving & leaping in with wild shots, with his recklessness working to his advantage more often than not because his style was so unorthodox it was hard to prepare for. Sowinski was landing the majority of the clean shots outside of Erbst's low kicks, & he did get a spinning heel kick in. Erbst was winning the ground because even though he'd pull guard, he was the one immediately on the offensive, threatening with submissions & thus keeping Sowinski from getting any real ground & pound going from the top. Sowinski did better with each round because he essentially didn't have to do anything out of the ordinary, he just had to stay on his feet & not get baited or trapped while Erbst's standup game was based mostly on smoke & mirrors & was all about suckering Sowinski, so it was far more tiring & challenging to be Erbst. The combination of Erbst being so active & aggressive & taking big shots from Sowinski slowed him down, and made him easier to hit as the fight progressed. Erbst still had a D'Arce choke applied for the last 50 seconds of round 2 though. Sowinski was taking over with his left hook in the 3rd. Erbst was still trying crazy things though, the most absurd was he literally sprinted at Sowinski from the center of the ring & wound up going down & crashing into the cage from a combination of a left hook/matador move. As with round 2, Erbst was getting beat up in standup, but down the stretch had a major submission attempt, an armbar that he went belly down on, and he closed going for a guillotine but he could only get half guard so there was never enough leverage for it to rate. This was a really difficult fight to score because Sowinski did enough damage that you could give him any or all rounds & Erbst had enough legitimate near finishes that you could give him any or all rounds. Sowinski wound up winning the vacant title via unanimous decision. Very good match.
WAVE 1/4/15, HAPPY BIRTHDAY WAVE [26]: Meiko Satomura vs. Misaki Ohata 6:19 of 11:38. Ohata celebrates her 26th birthday, headlining with one of her better singles matches. That's mostly because of Satomura, who does her standard good match, but Ohata is the veteran who most consistently gives an effort, so Satomura gets all that she needs, a willing opponent. Meiko puts a big beating on Ohata, but Ohata is able to do enough credible striking to get into her athletic offense, so it winds up being a competitive, back & forth match. Though the match lacks atmosphere, partly because you never believe Ohata will win, the action is consistently good & Ohata gives a good account of herself. ***
WAVE 2/11/15, Regina Di Wave Title Match: Hikaru Shida vs. Ayako Hamada 7:29 of 17:29. The difference between STARDOM & WAVE can be summed up by saying that STARDOM only has a couple of worthwhile wrestlers but the promotion greatly overachieves due to effort, while WAVE has numerous worthwhile wrestlers but the promotion greatly underachieves due to lack of effort. Shida finally decided to try in a 2015 WAVE match, and the results were pretty good. This was just a spotfest, but in WAVE it's really nice to see the wrestlers actually going hard. Their interplay was much too clunky & deliberate at times, but the offense was nice. Ayako's striking - except for her wild spin kicks to the head that are awkward even on the days when they land because she spins in the anti-momentum direction - & high impact moves were impressive, but she's not nearly as quick, explosive, or energetic at this weight. She was still very clearly the better of the two, and though she's not the wrestler she was/still could be, she's at least probably still WAVE's best wrestler because she still has the willingness & ability to give a big match performance. I liked Shida's superplex varation where she stood on the middle rope but suplexed Ayako from the ring apron back into the ring. Ayako won the title here with her AP Cross, so she now had both of WAVE's titles, calling out her old GAEA rival Satomura (though she wound up making an impromptu defense against Mio Shirai first). ***
WAVE 2/24/15, WAVE Tag Title Match: Ayako Hamada & Yu Yamagata vs. Mio Shirai & Misaki Ohata 11:01 of 23:04. Appeared to be an improvement over Mio & Ohata's first challenge on 1/25/15, though that could be because the dull parts were cut out. In any case, Ayako was working harder, Mio was actually involved, & the teams worked better with one another, doing more interesting sequences & less isolation of Ohata. Hamada gives a good performance here, delivering all sorts of big moves, while Yu is solid as ever, being steady & versatile. Ohata, of course, is the one taking most of the beating, but they do a good job of giving her just enough counters to keep her in the match. Ohata's execution isn't always perfect, but she plays off the opposition well & makes a good underdog. Mio finally decided to try in a 2015 WAVE match, and did nice counter laden sequences with both opponents when she was in, as well as throwing a number of good kicks. ***
WAVE 3/4/15, Tsukasa Fujimoto & Kaho Kobayashi vs. Ayako Hamada & Yu Yamagata 18:03. To some extent, all Ayako & Yu's title defenses come down to them because they are in control for so long, & they make a good tandem because Yu is very solid & well rounded & Ayako can still be spectacular & work at a high level when she wants to. They need opponents that want to go though, & will push them beyond their standard solid, slightly meandering match. That's what Fujimoto & Kobayashi did here, upping the intensity as well as the skill. In the end, that made it a more spirited, aggressive, & hard hitting version of the basic Ayako & Yu tag match that's based on the old '80's American script of isolating one wrestler & making quick tags themselves while & double teaming anytime it looks like the opponent might make a tag. Kobayashi, who has been wrestling less than 2 years but is already one of WAVE's most interesting wrestlers, was the obvious opponent to take the beating. That's a great role for Kobayashi though because while still limited offensively, she has a ton of heart & energy, & pushes the pace when she get the opportunity, which is something Ayako & Yu actually need because they tend to slow things down unnecessarily. This also left Fujimoto to do the majority of the action sequences when she finally got into the match. Tsukasa worked well with both opponents, & they did some pretty impressive for WAVE high action sequences with each. Tsukasa over Mio Shirai was the big difference in this being the best of the Ayako & Yu tag matches so far, as although Mio is better if she wants to be, Tsukasa made the time she was in memorable while Mio tends to do a few good things, but an hour later she was involved so little you struggle to remember she was even in the match. This match seemed destined to end with Kobayashi getting pinned, & I actually would have preferred that to the real finish where Mio Shirai & Misaki Ohata suddenly jumped in & worked Yamagata over until Kobayashi scored the upset pin on her, setting up the 3rd Ayako Hamada & Yu Yamagata vs. Mio Shirai & Misaki Ohata Regina Di Wave title match of 2015 on 3/15, which Mio & Ohata finally won. ***
DEEP CAGE IMPACT 2015 8/29/15: Yuki Ohara vs. Suguru Nii 2R. We all want to see the most talented fighters, but sometimes it's more exciting to watch guys that just go after it precisely because they aren't that amazing. These two guys, especially Nii, were all offense & only offense, going all out for the finish from bell to bell. Nii was a madman, just charging in naked & bombing away with big rights. I love his unbridled aggression, and Ohara loved his predictability, as he kept dropping him with right hand counters because he knew what to expect. Nii would just get back up undeterred & do it again though. Ohara had a big middle kick & really worked Nii over on the ground after one of the knockdowns, but basically realized that he didn't need to make anything happen, he could just wait for Nii to end his circling & dart in bombing wild right hands. Nii is really quick & a great athlete, so if someone could get him to mix his footwork, fake & feint, and use his left hand he could probably be a really good fighter, but today Ohara was beating him largely because he was more disciplined. Nii caught the middle kick early in the 2nd & tripped Ohara, but as with his standup game, he couldn't resist taking the big chance, and lost control failing to do a spectacular 360 spin into an armbar. Nii had more success with his super aggressive charges in the 2nd, landing some bombs as Ohara slowed down a little, but Ohara got the better of him on the mat because Nii would keep driving for hopeless single legs, allowing Ohara to trap his arm & Ohara punch him in the ribs from rear side mount as his blood dripped all over Nii's back. Both men were dead by the end of the fight, but that didn't stop them from going all out for the finish, they kept winging away with noodle arms until the closing bell then Nii collapsed & lay on his back to actually take a breath. Ohara won a unanimous decision. Good match.
GLORY 40 4/29/17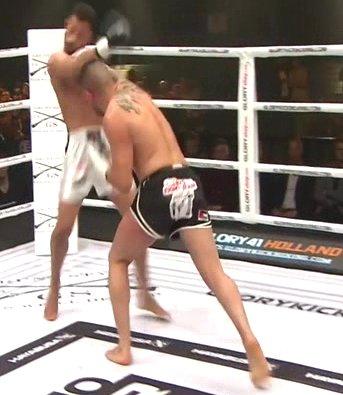 Mohammed El-Mir vs. Simon Santana 3R. High paced, all action contest from start to finish where both fighters had winning strategies, it was just a matter of who could impose theirs more often. Santana started strong, circling right & taking a big quick step to get outside El-Mir's left leg where he could land a mix of overhand rights, right hooks, and low kicks around El-Mir's defenses. Santana was more active, and was landing more combinations, but El-Mir clearly had the power edge. Santana wobbled El-Mir 2 minutes in with a looping right outside El-Mir's defenses, and flurried on him against the ropes, but El-Mir fought his way out of it. Round 1 was close to a 10-8 round for Santana with his flurry of big right hands, but El-Mir stepped it up in the 2nd, which I suppose could be said to be close to a 10-6 round for El-Mir, who had Santana on the canvas 3 times, though all were ruled slips. The change was El-Mir began pressing forward and landing big 1-2 combos down the middle rather than allowing Santana to use his movement & angle in when it was advantageous. Santana had also become such a looping right hook merchant that once El-Mir warmed up & figured out how to take him out of his game by moving forward & applying direct down the middle pressure with the quicker, more compact right straights, Santana was forced to be much more reactive because he wasn't able to stop El-Mir's shots in between his block or damage him enough to keep El-Mir off him. The first of the slips was a knockdown in my opinion, as although Santana was in the process of throwing a low kick which he finished after the punch connected, he was propelled off his feet from a really clean, solid & powerful right straight to the jaw. El-Mir really kept the forward pressure on this round, and Santana was virtually forced to exchange with him to get El-Mir off him so he could escape safely. Amazingly, El-Mir had a 47-46 landed advantage through 2, which you'd often see in a fight that was simply two really close, tough to score rounds, but it's really rare to see in a fight where, without a scored knockdown, each fighter had dominated a round. I'm not sure if El-Mir's conditioning was better or it was just that his style requires less energy, but his pressure & weight of shot were increasingly the differences in the fight, as Santana still had a high volume output in the 3rd, but he was worn down from El-Mir's constant pressure from R2 onward, and was really struggling to find a way to counteract El-Mir's adjustements & keep El-Mir away & off him. The final 15 seconds, which Todd Grisham described as "swing(ing) like Neanderthals", was crazy with El-Mir trying to finish with a big flurry of punches while Santana was trapped on the ropes, but Santana bombing back with right haymakers. Santana got buckled with a right hook at the same time he landed his own right hook. Just great action, definitely the best fight of the first 4 GLORY shows of 2017! El-Mir won a unanimous decision. Very good match.
Glory Middleweight Title Match: Jason Wilnis vs. Simon Marcus 5R. Wilnis vs. Marcus is such a compelling, difficult to score matchup because they can both be doing what they want to be simultaneously. Wilnis will constantly come forward & pressure, and is okay with taking strikes coming in, but does a very good job of blocking them & countering back. Wilnis' style does leave him prone to body shots, especially when he accomplishes his goal of getting inside, and Marcus was mainly scoring with these, while Wilnis had the advantage in head punches & low kicks. Despite Wilnis' pressure, Marcus was the more active fighter of the two because he's the better mover & is going to just circle away in a direction & come around with shots to the legs or body on that side. He's also going to strike to maintain range or come in at the same time with a step knee. Wilnis was able to control the center & keep Marcus circling against the ropes, but Marcus isn't going to allow himself to be cut off very often, so he's capable of winning the fight without needing to take Wilnis out of his pressure game. Most of the rounds could have gone either way because you had Wilnis dictating the pace, applying the pressure, & landing the more powerful shots, but Marcus getting off first & landing more often. It looked like Marcus' left body kicks were better than Wilnis' low kick responses, but after probably winning the 1st 2 rounds, it was Wilnis' pressure & power that began to slow Marcus in the 3rd. Rounds 3 & 4 were still very close with Marcus managing to be the more active fighter, but Wilnis clearly won the 5th on cardio, as Marcus' hands were sagging & he started taking too many clean shots to the face as he shifted more to a failed boxing strategy. Marcus was theoretically better staying on the outside & not getting pulled into a brawl, but at the end of round 4, he got frustrated & just started walking through Wilnis' blows & landed some big knees to the body. This should have been a Wilnis round, but Marcus might have impressed some judges by finally changing things up & closing more strongly. Wilnis was getting inside too easily in the 5th, as Marcus was dramatically slower than at the outset to the point he seemed to have to use all the energy he had left to keep circling away, & thus didn't have much zip on the blows he did connect with. I thought Marcus probably won 48-47 the 1st time I watched it, but the 2nd & 3rd times I had Wilnis winning the last 3 rounds to take it 48-47. The stats back up the later, as Wilnis landed more in rounds 3-5, and although that's not an accurate measure on it's own, it holds more weight in a fight like this where Wilnis is clearly the more powerful striker. What made the fight difficult to score is Marcus was landing more & cleaner, but Wilnis was landing harder & was just the much more consistent fighter over the 15 minutes, declining maybe 15% from the 1st to the 5th whereas Marcus started great & just looked the slicker more fluid fighter, but probably declined 60% by the end of the fight, and certainly some of the credit for that has to go to Wilnis' power & ability to keep walking Marcus down. Marcus won a split decision 48-47, 47-48, 49-46, 46-49, 48-47. With the winner alternating & title changing hands, the idea of these guys stopping at a trilogy is probably out the window, which I'm certainly okay with. Good match.
BACK TO QUEBRADA REVIEWS


* Puroresu, MMA, & Kickboxing Reviews Copyright 2017 Quebrada *