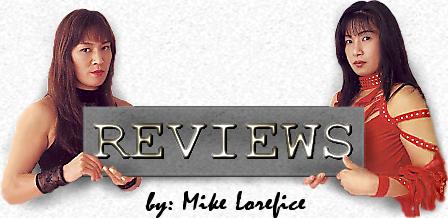 Best of Bellator Fighting Championships Season 7
9/28/12-12/14/12
Bellator 81, 11/16/12 Lightweight Semifinals: Dave Jansen vs. Ricardo Tirloni 3R. Two warriors slugging it out for 15 minutes. They aren't bad defensively, but were just so aggressive they didn't have much chance to show it. The pace and heart of the fighters was extremely impressive, as they never slowed down or became cautious or defensive the entire 15 minutes. Jansen had a quick knockdown with a combo that finished with a solid left to the chin. He was the aggressor most of the first round, doing a good job of closing the distance and working the body. Tirloni landed a big right that Jansen shook off, and then a left/right that he couldn't ignore, leading to a cut on the left cheekbone. Tirloni was the more accurate fighter even in round 1, using body shots to open up combos and head shots. Tirloni didn't do enough to steal the round back, but it was getting close to even when Jansen made a late surge with two flash takedowns. Tirloni took over after the first, doing a better job of taking the lead. In the final 2 rounds, he repeatedly cracked Jansen with his jab before Jansen could get off his power punches. Tirloni also scored from the outside with a low kick then closed the distance. Both fighters faired much better with straights, but moreso Tirloni, who had the superior jab but was also countered when he threw wider shots. Again, Jansen tried to turn it on late, but Tirloni secured the round with a big right. Tirloni landed good left/right combos in the third, working the body and utilizing the uppercut. His jab was at its most deadly in this round. Jansen cut Tirloni outside the left eye and had a flashy belly to back suplex at the very end of the round, but I wouldn't say it was particularly damaging and Tirloni was right back up. I felt like the third round was clearly Tirloni's as, though competitive, Tirloni was controlling position and beating Jansen to the punch, with Jansen losing the striking and having his takedowns stuffed when he tried to change it up. I'm okay with scoring the suplex, but the damage didn't nearly outweigh what Tirloni did with his hands and Tirloni's shoulders being on the canvas for a second obviously didn't lead to any further offense for Jansen. It was one of those fights where neither could have fought any harder, they certainly were in great shape and put on a fan friendly fight in the process of leaving it all in the ring, but still this was a pretty bad decision by two judges in awarding Jansen the fight 29-28. Very good match.
Bellator 82 11/30/12, Bellator Season 7 Welterweight Tournament Final: Andrey Koreshkov vs. Lyman Good 3R. Fun match pitting the first Bellator Welterweight Tournament winner against the undefeated 22-year-old top Russian prospect. Good normally overwhelms his opponents with his punching power, but Koreshkov was too good a fighter at distance. Koreshkov only had an inch reach advantage, but it might as well have been 3 or 4, as his speed and footwork were such that he totally dominated the outside. Koreshkov worked the body and legs with kicks and knees, but it was his ability to both circle away then stop and land or dart in with a jumping knee or punch combination and dart out without taking any counterfire that set him apart. I've never seen anyone consistently string together 2-4 precise shots on Good like this before. For his part, Good was very aggressive, doing his best to close the distance all night so he could work on more even terms, he just couldn't slow Koreshkov down or cut the ring off with any regularity. Koreshkov showed a particularly impressive right uppercut, dropping a lunging Good with a left jab/right uppercut combo early in the first. Later, Koreshkov did good damage with a right uppercut/overhand left combo. Good may have been beaten to the punch most of the night, but he was almost able to make up for it by scoring points with takedowns. Good hit a double leg and snuck right around the back midway through the second, working for a rear naked choke for about 90 seconds before Koreshkov made it back to his feet. Koreshkov still owned the standup, but Good did get his jab going and bloodied Koreshkov's nose. Good had another takedown in the third when he countered a spinning backkick, again taking Koreshkov's back, but this time Koreshkov was to his knees and up before Good could really control, so he pretty much had to let Koreshkov go. Koreshkov had caught a couple kicks but opted against the takedown attempt because he was winning in standup, but probably fearing the flash takedown could sway the judges in Good's favor, he hit a double leg with 2 minutes left and controlled the remainder of the fight. Koreshkov won a unanimous 29-28 decision. Good match.
BACK TO QUEBRADA REVIEWS


* MMA Review Copyright 2012 Quebrada *