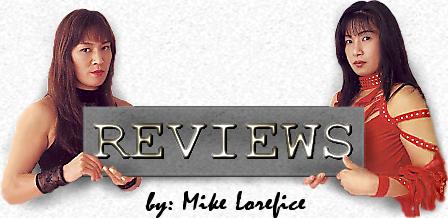 Best of Bellator Fighting Championships Season 6
3/9/12-5/11/12
Bellator 62 3/23/12, Lightweight Tournament Quarterfinal: Lloyd Woodard vs. Patricky Pitbull R2 1:46. These two really took it to each other. They fought aggressively, at a high pace, and just went back and forth. Pitbull normally prefers to slug it out, but was looking to grapple to avoid Woodard's standup strength. Woodard had a few takedowns of his own though, and either way they made some great counters and reversals. Woodard had the edge early in round 1, but Pitbull hurt him with two big left hooks 3:30 in and grounded him for the duration. There was a wild and wonderful punch exchange in round 2. Pitbull was stunned taking a big knee, but caught it and nearly had Woodard down. Woodard took the top though and hit a beautiful Kimura that did dreadful things to Pitbull's elbow, at least dislocating it before Patricky begrudgingly gave in. I thought Pitbull learned at lot as a member of Team Nogueira, but he perhaps missed out on the most important lesson, as this finish mirrored Frank Mir putting Big Nog on the shelf due to his own stubbornness at UFC 140. Good match.
Bellator 63 3/30/12, Welterweight Tournament Quarterfinal: Ben Saunders vs. Raul Amaya 3R. A one-sided fight on the score cards, but a very entertaining one because Saunders never missed an opportunity to risk control for the chance to finish and Amaya kept going full speed ahead for the takedown no matter how many times he failed. Saunders size and skill advantages were ultimately too much for Amaya. He was able to stuff one takedown after another, and use his leverage to dominate the clinch game, getting some big knees to the face in, before bringing Amaya down by slipping behind or using a Kimura. Saunders did very little ground and pound, just transitioning from one submission attempt to another. His activity and aggression were so impressive that he was even winning the match from the bottom. Amaya's submission defense was great though, and he was able to take control several times when Saunders risks backfired. Amaya's best round was the 2nd, as he was actually able to get a takedown, but for the most part he was just getting by on heart, willpower, and determination. He totally gassed himself staying on top of Saunders all fight so he didn't have room to strike him, and by the middle of the fight his left eye was badly bloodied and nearly swollen shut. Saunders won a unanimous decision. Good match.
Bellator 64 4/6/12, Bantomweight Quarterfinal: Rodrigo Lima vs. Hiroshi Nakamura 3R. A great display of aggressive attacking off the back squandered by typically narrowminded judges. Lima would come out swinging, get taken down then chain through armbar, triangle, and omo plata attempts. Lima kept a ridiculous pace, and Nakamura was so busy defending one submission after another he rarely had time to do anything else. Lima was the better standup fighter, as he was throwing bombs, but he rarely landed more than a shot or two before getting taken down. His standup caused him the decision because he was so aggressive he'd lunge right into Nakamura's grasp and get taken down, especially anytime Nakamura got hold of him against the cage, it was an immediate takedown, and he lost a point for kneeing Nakamura in the nads twice. Nakamura was more than content to grind it out, but Lima kept making him work. It wasn't until one segment in round 3 where Nakamura had Lima trapped against the cage, and Lima's ½ guard kept him from being able to keep his legs high that Lima was forced to defend rather than attack. Prior to that, if Lima would stop going for submissions long enough for there to be ground and pound, he'd throw at least as many punches from the bottom as Nakamura threw from the top. In the end, Nakamura "controlled" 90% of the fight if being on top means you are in the drivers seat, but in actuality, he was scrambling to evade every arm and leg submission in the book. I felt Lima clearly won the 1st two rounds, but the point penalty made the 2nd round even. I thought round 3 was very close, Lima cut him over the eye at the outset but Nakamura finally had a segment where he kept Lima from dictating and actually almost looked like he was trying to win the fight rather than Fitch it. I'd say that was more an even round, but I'd go with Nakamura if I had to chose. The decision wound up not being that close because Nakamura supposedly won 2 rounds outright. Good match.
Bellator 66 4/27/12, Middleweight Tournament Semifinal: Brian Rogers vs. Andreas Spang R2 3:34. Rogers is used to opponents crumbling when he lands his powerful strikes, but Spang, a last week replacement for quarterfinal winner Bruno Santos, somehow just kept coming. Rogers was connecting with bombs, and had Spang visibly hurt around 6 times, but Rogers didn't seem to know how, or perhaps just possess anything deadly enough, to finish him. He tried to follow his punches, which were his main weapon, with high kicks or jumping knees, but these always missed or even backfired, for instance when Spang actually turned his back and ran but Rogers slipped throwing a high kick and was nearly choked out. Spang had his back from a standing position early in round 1, and also controlled on the ground in the final minute and a half after Rogers rear naked choke failed. Rogers landed several big shots in round 2 as well, but his hands low stance and refusal to throw anything but power was leaving himself open for the counter. Rogers had a staggered Spang against the cage midway through the 2nd after a big left hook, and you thought this time he was finally going to find a way to finish. However, he once again wasn't able to land a flurry, and about a minute later, with Spang having once again recovered, Spang landed a vicious left hook counter that sent Rogers to the canvas like a ton of bricks for the shocking comeback victory. Spang proceeded to flip off the Ohio crowd who was rooting for hometown fighter Rogers, then shoved fellow tournament finalist Maiquel Falcao instigating a post match scuffle that cost him 20% of his purse. Good match.
Bellator 73 8/24/12, Bellator Season 6 Bantamweight Tournament Final: Marcos Galvao vs. Luis Nogueira R2 4:20. Nogueira swore Galvao wouldn't take him down, but Galvao had a flash takedown at the start of round 1, and spent the first half of the round failing to use the clinch to get Nogueira back down. The fight got good when Galvao shifted to striking, and stayed entertaining throughout. Nogueira looks a lot better in standup because his footwork, movement, and balance are far superior. Galvao has a very open stance that doesn't allow for a lot of quick movement or angling, and he negates his height advantage by barely throwing anything that isn't a wide power punch, but he makes his opponent come to him by taking the center of the cage and sure hits hard. Nogueira thought he had the stamina advantage because Galvao tires himself out throwing full power all the time, and was pushing the pace at the start of the second. Nogueira had lost a close first round, but seemed to be taking over when Galvao followed a jab with a huge right straight. Galvao followed with a couple big right hooks, causing a reeling Nogueira to grab a bodylock and try for the takedown. Galvao tripped him right up though and bombed away on the ground, using 12-6 elbows that are thankfully still legal in Mississippi to finish Nogueira off once Nogueira gave his back. Good match.
BACK TO QUEBRADA REVIEWS


* MMA Review Copyright 2012 Quebrada *