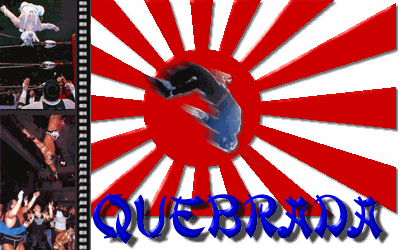 ---
Quebrada Merchandise
Masters
Masks
Pamphlet
Photobooks
Trading Cards
Shirts
Contact info
All orders and inquiries should be e-mailed to M.L.Liger@juno.com. When you e-mail me your order, I'll send you the information necessary to make the payment.
Payment
Orders can be paid for by cash, money order, PayPal, Western Union (add $2 to the total) or a check. Only U.S. currency will be accepted.
To avoid the possibility of confusion, please include a list of the merchandise I need to send with the payment.


Shipping
Orders paid by money order or cash will most likely be mailed 1-2 days after receipt. Orders paid by check may be held up to 14 days after receipt to ensure that the check clears.